Our three-bedroom cabins are perfect for the family, stocked with fully equipped kitchens, living space and satellite TV. Surrounded by woods but convenient to all of the property's amenities, this is your home away from home. All of our three-bedroom cabins accommodate up to six people.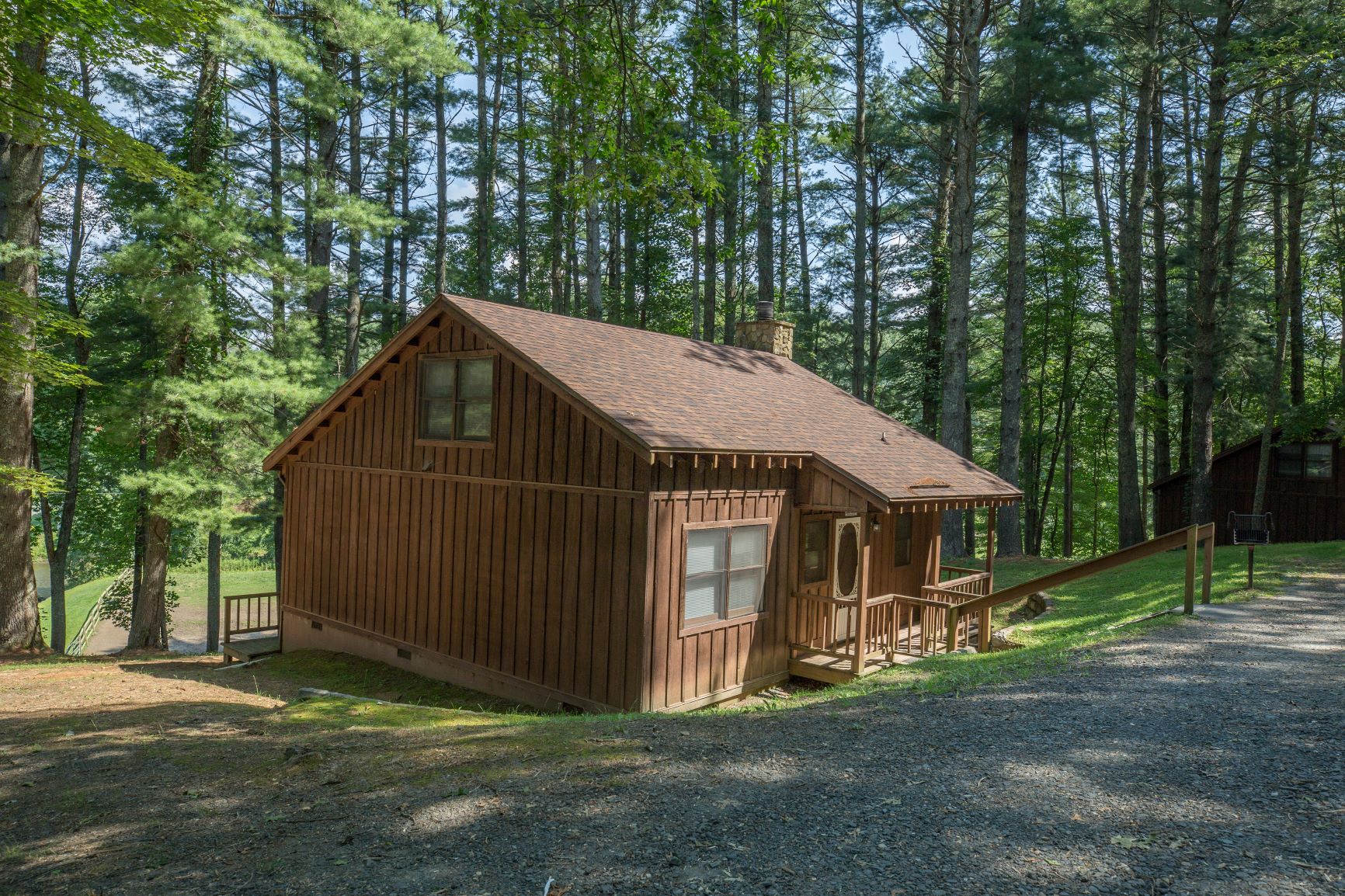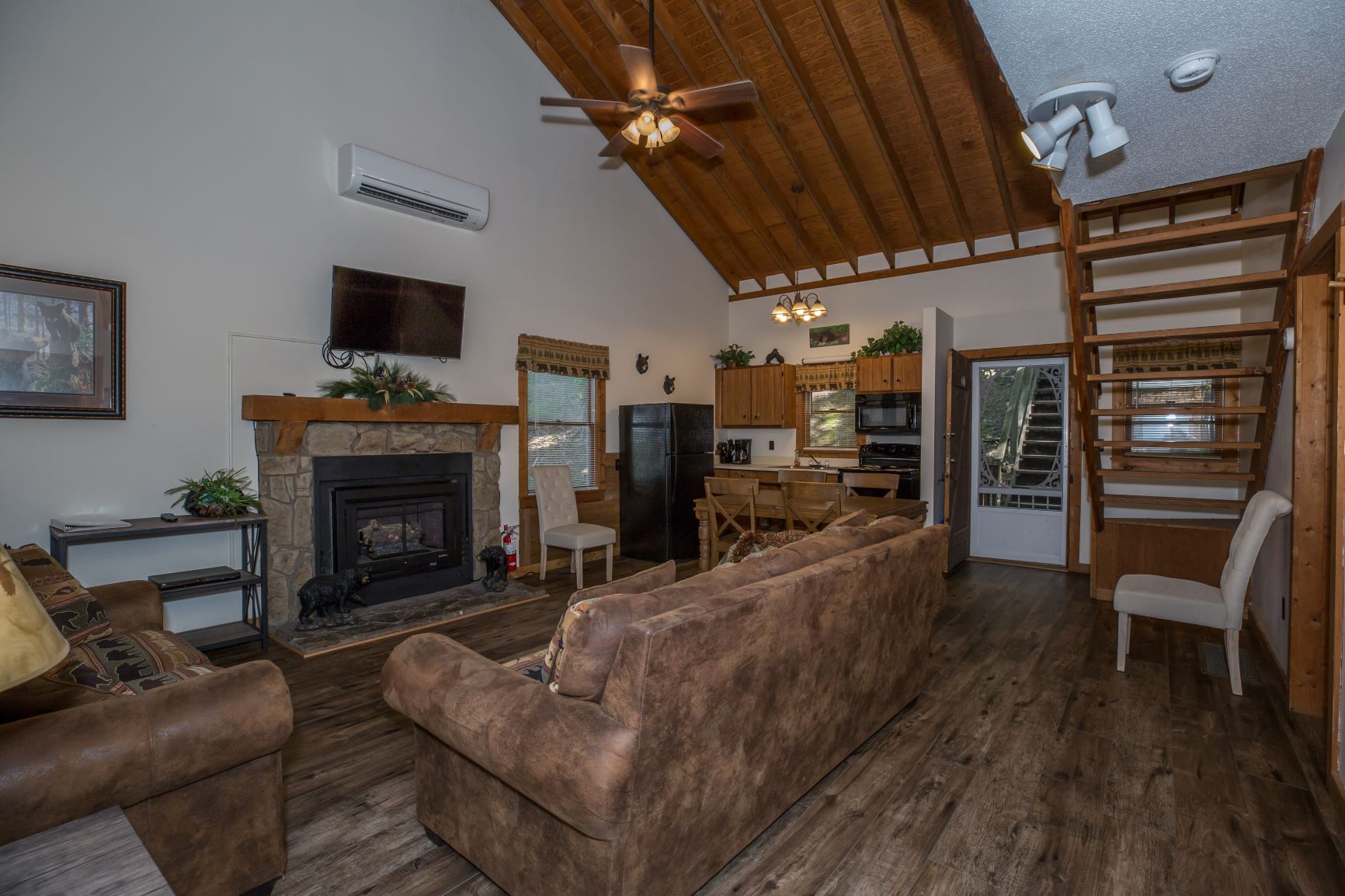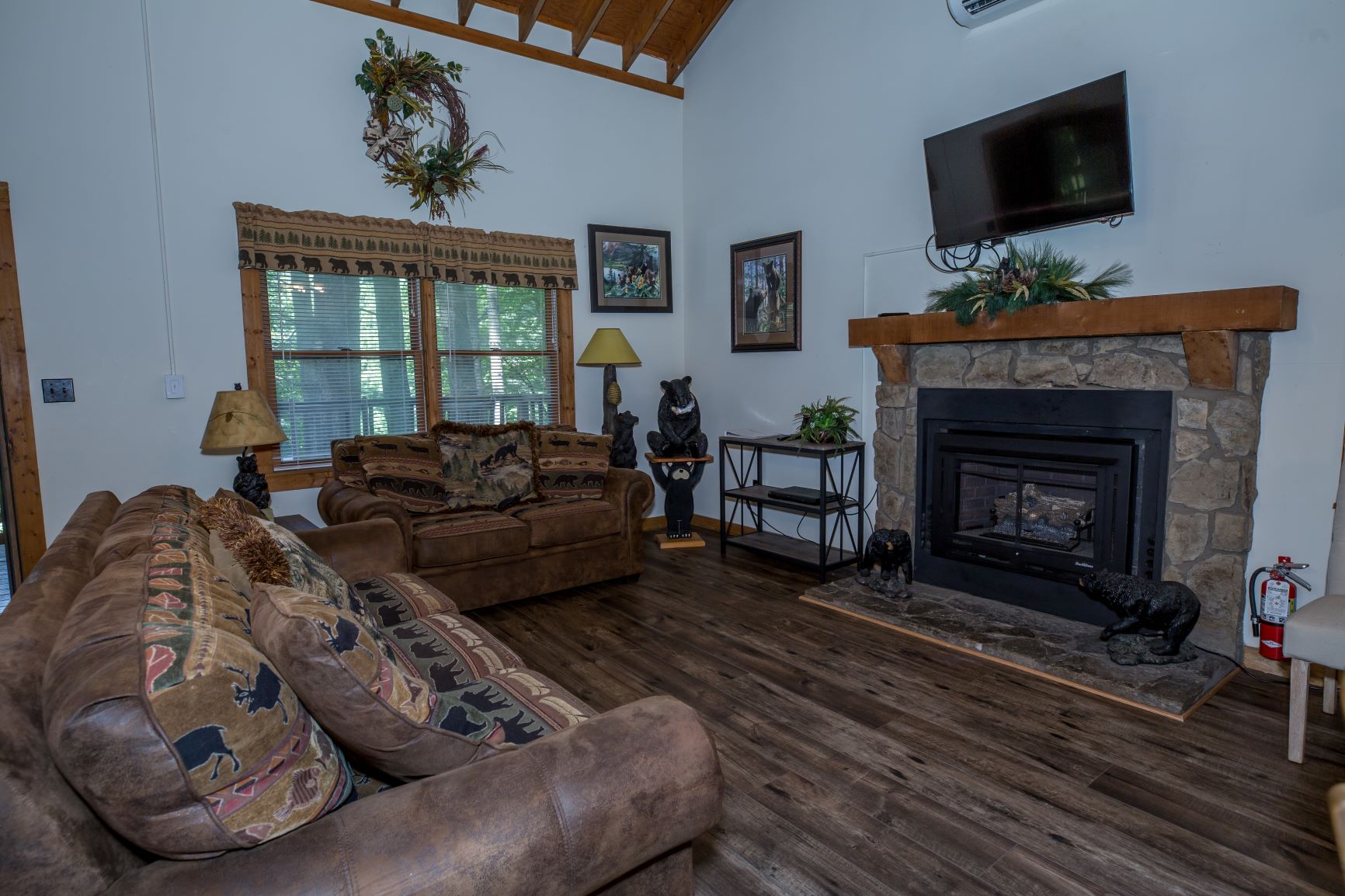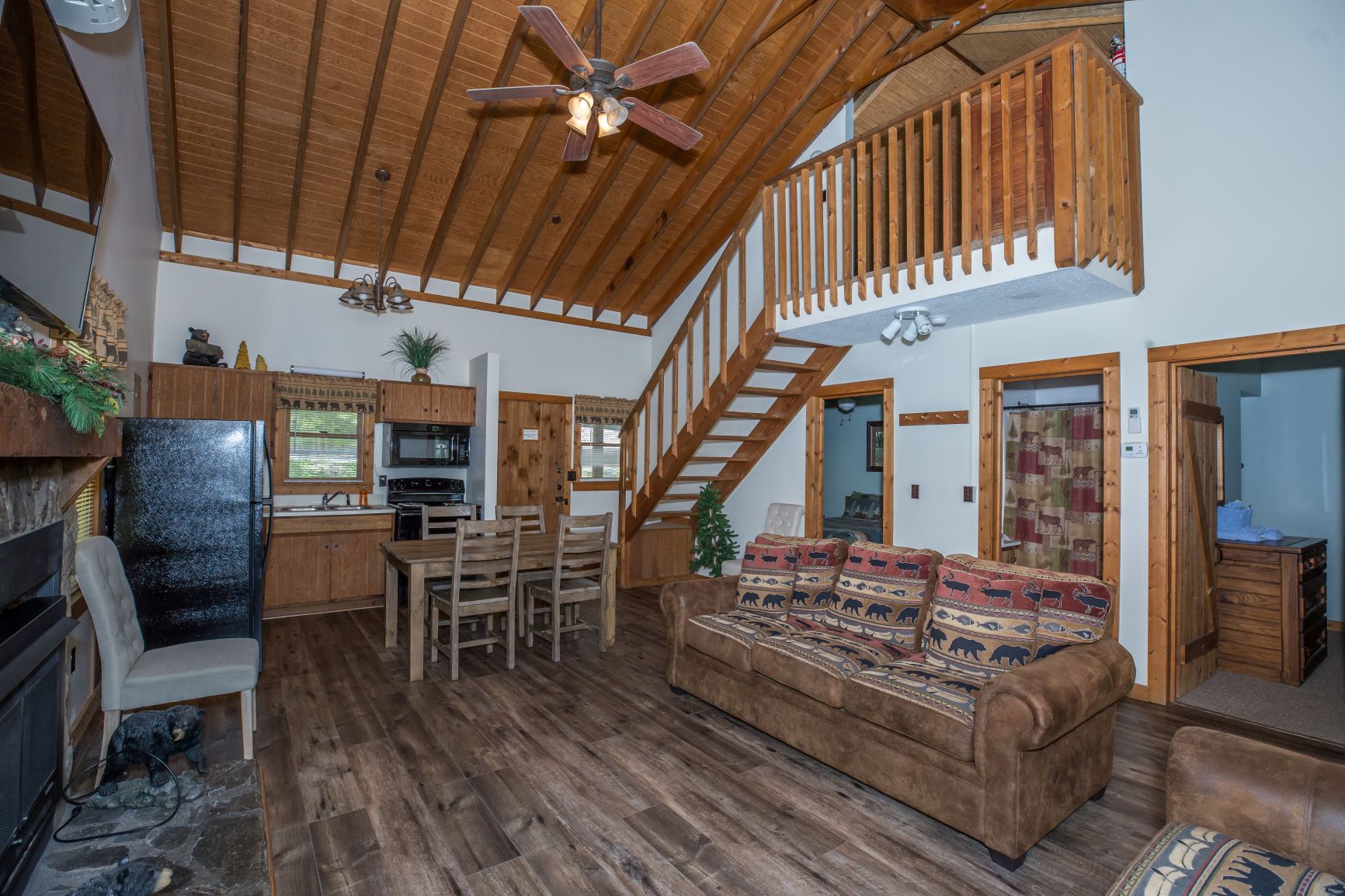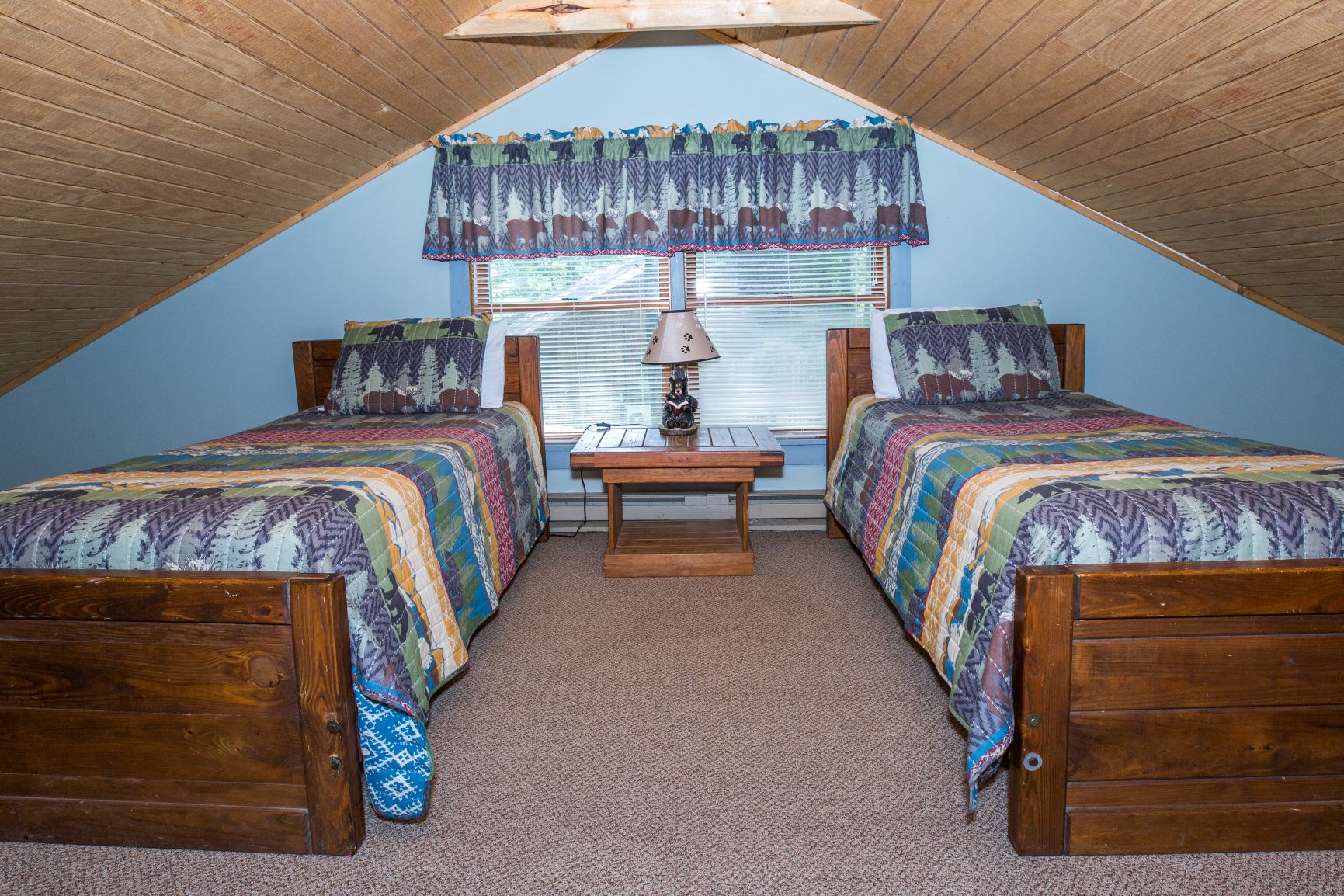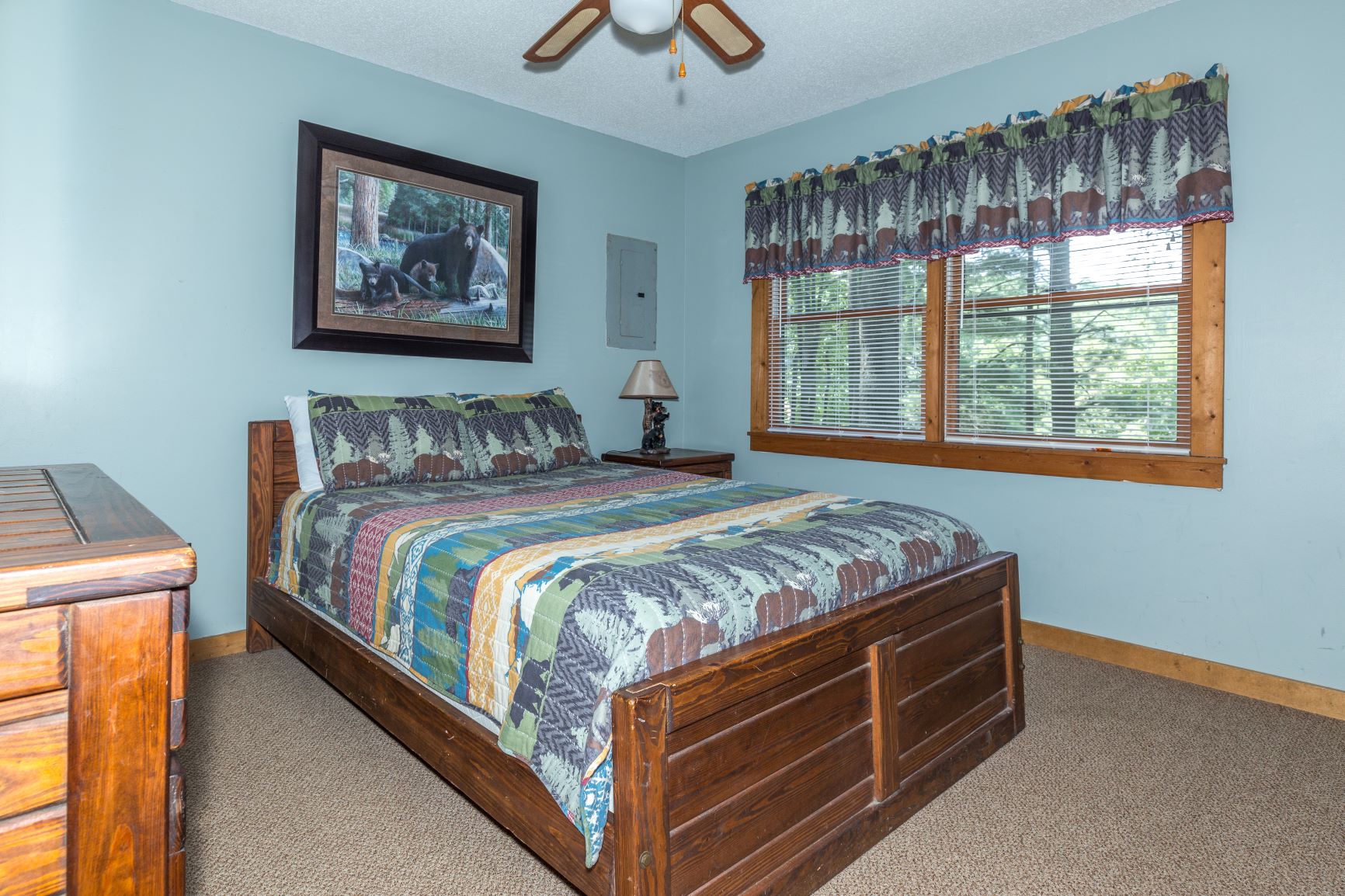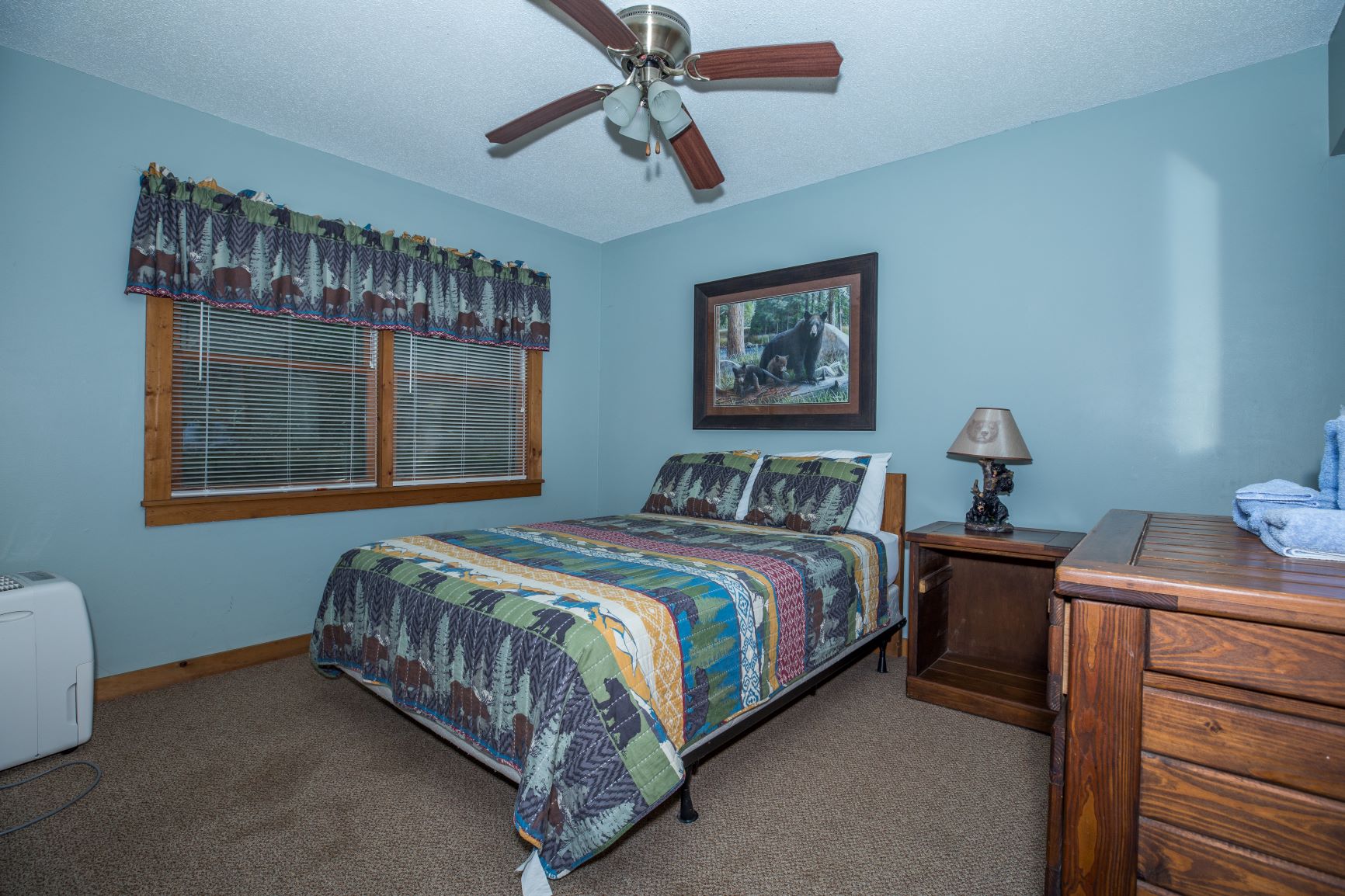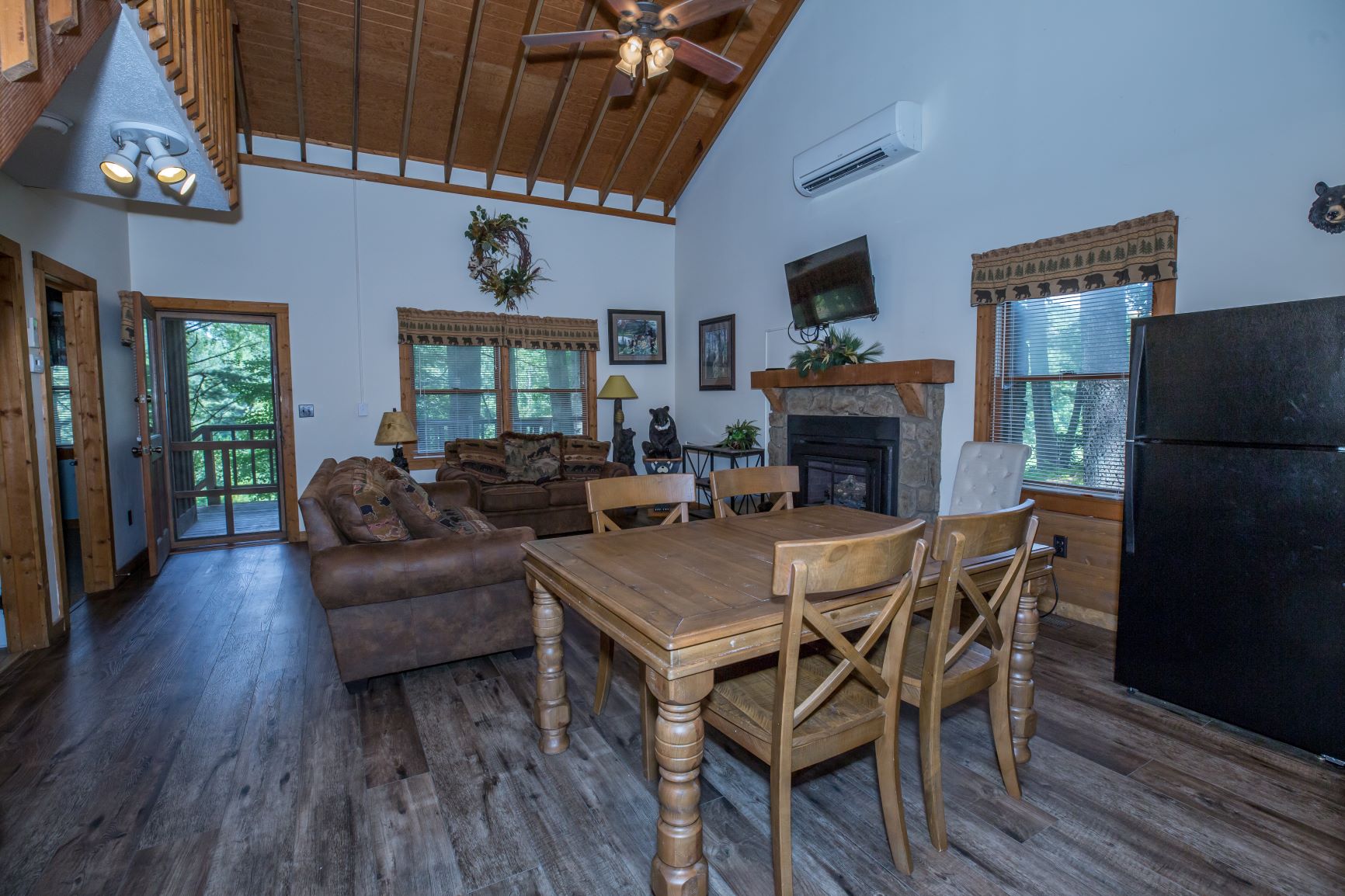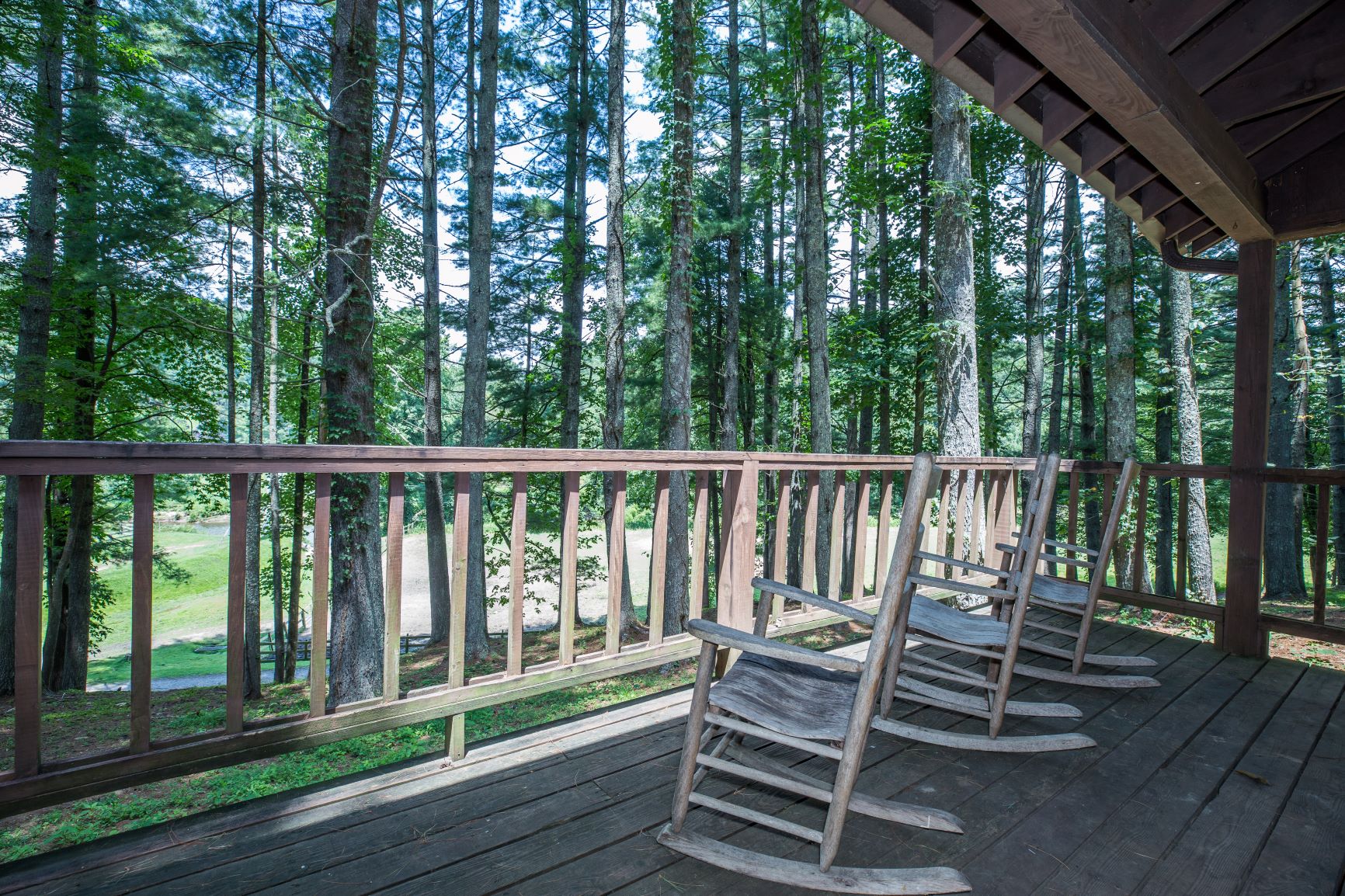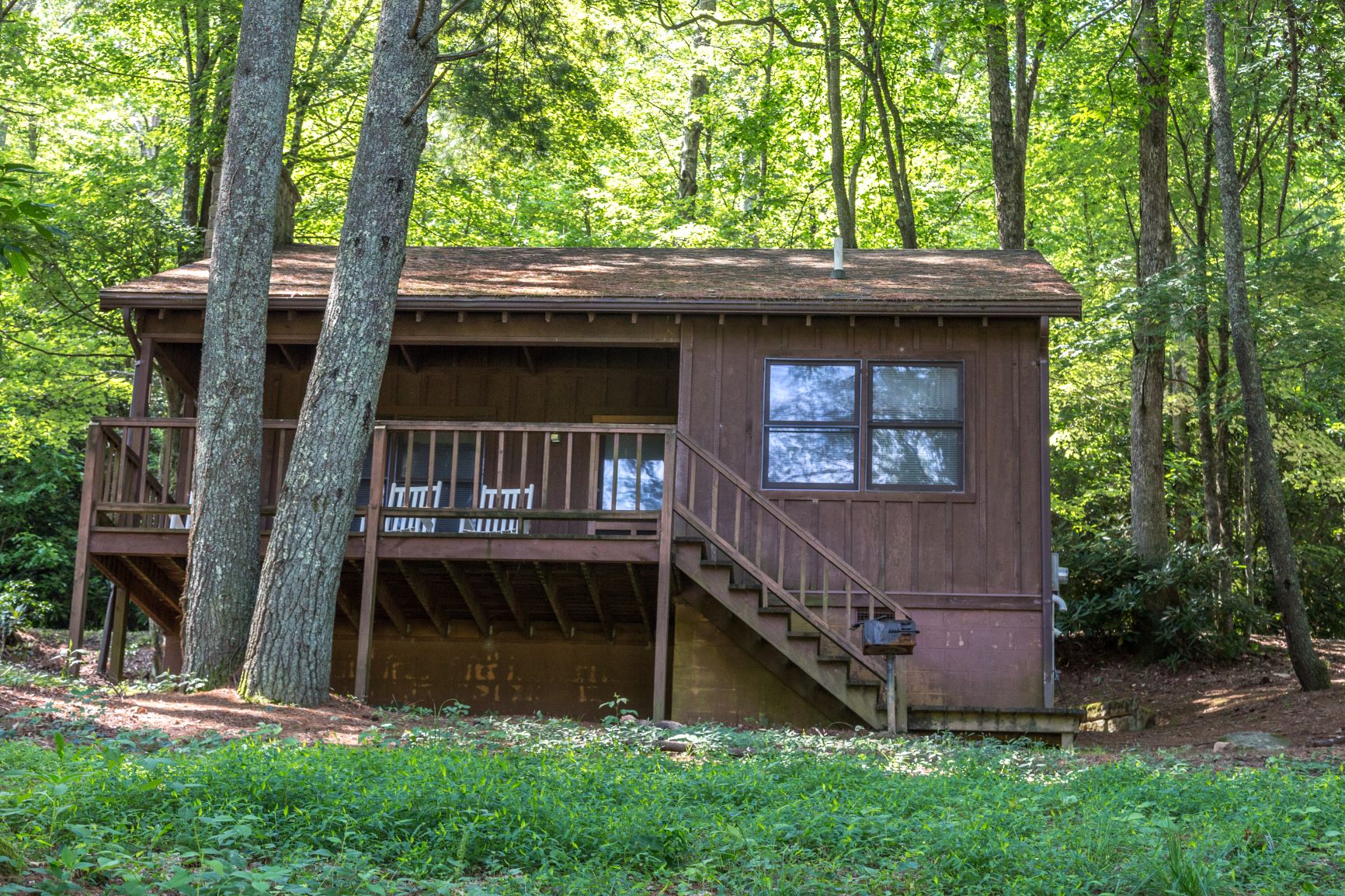 Comfortable cabins offer a scenic view of the North Toe River and are conveniently located near horse stables, fishing ponds and waterfall hiking trails. Cabins have a great room, two bedrooms downstairs, a sleeping loft, gas logs, kitchen, one bath and air conditioning. Whispering Pines Cabins allow up to two pets weighing as much as 35 pounds each for a nightly pet fee.
*WiFi available in these cabins.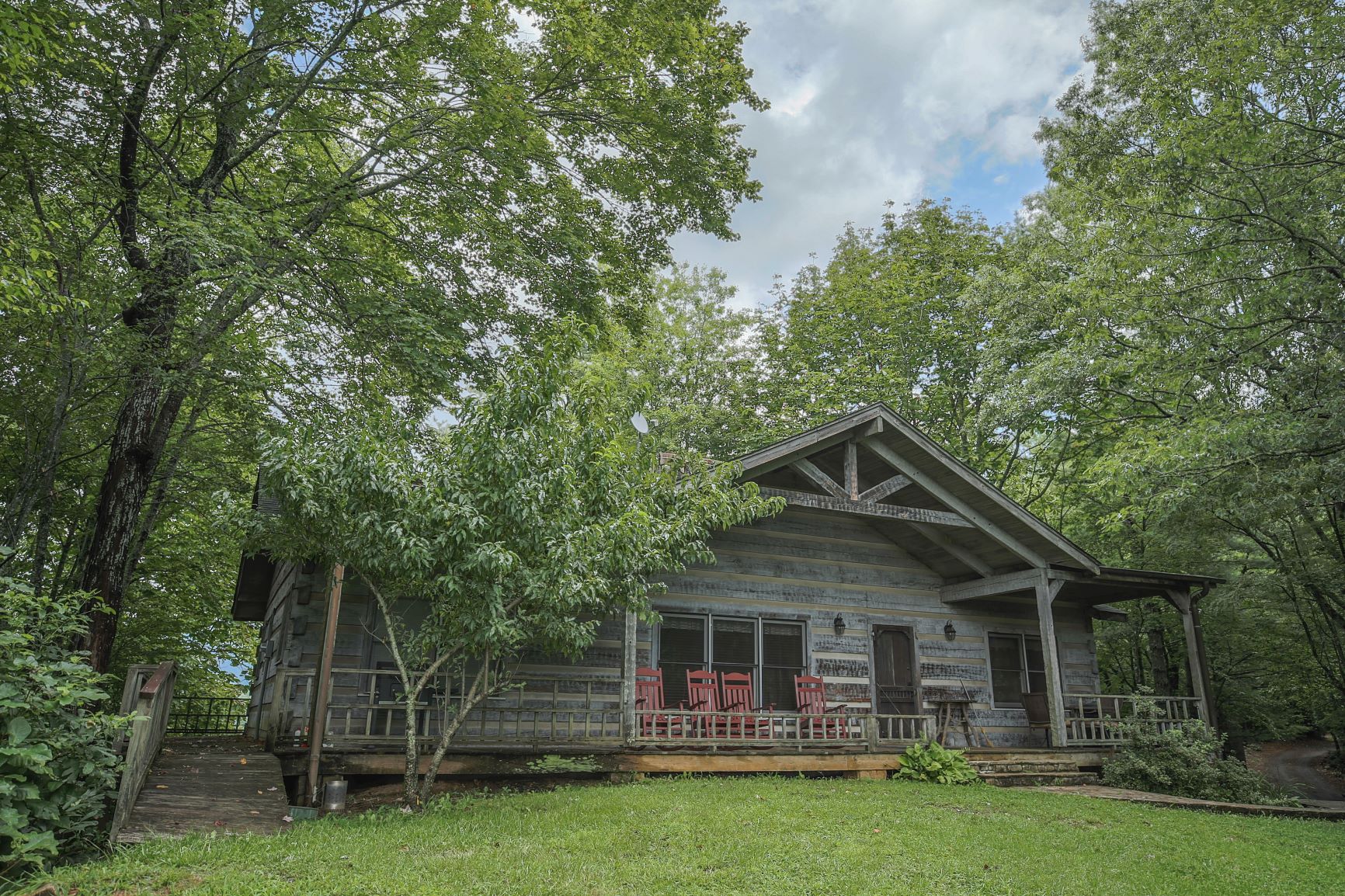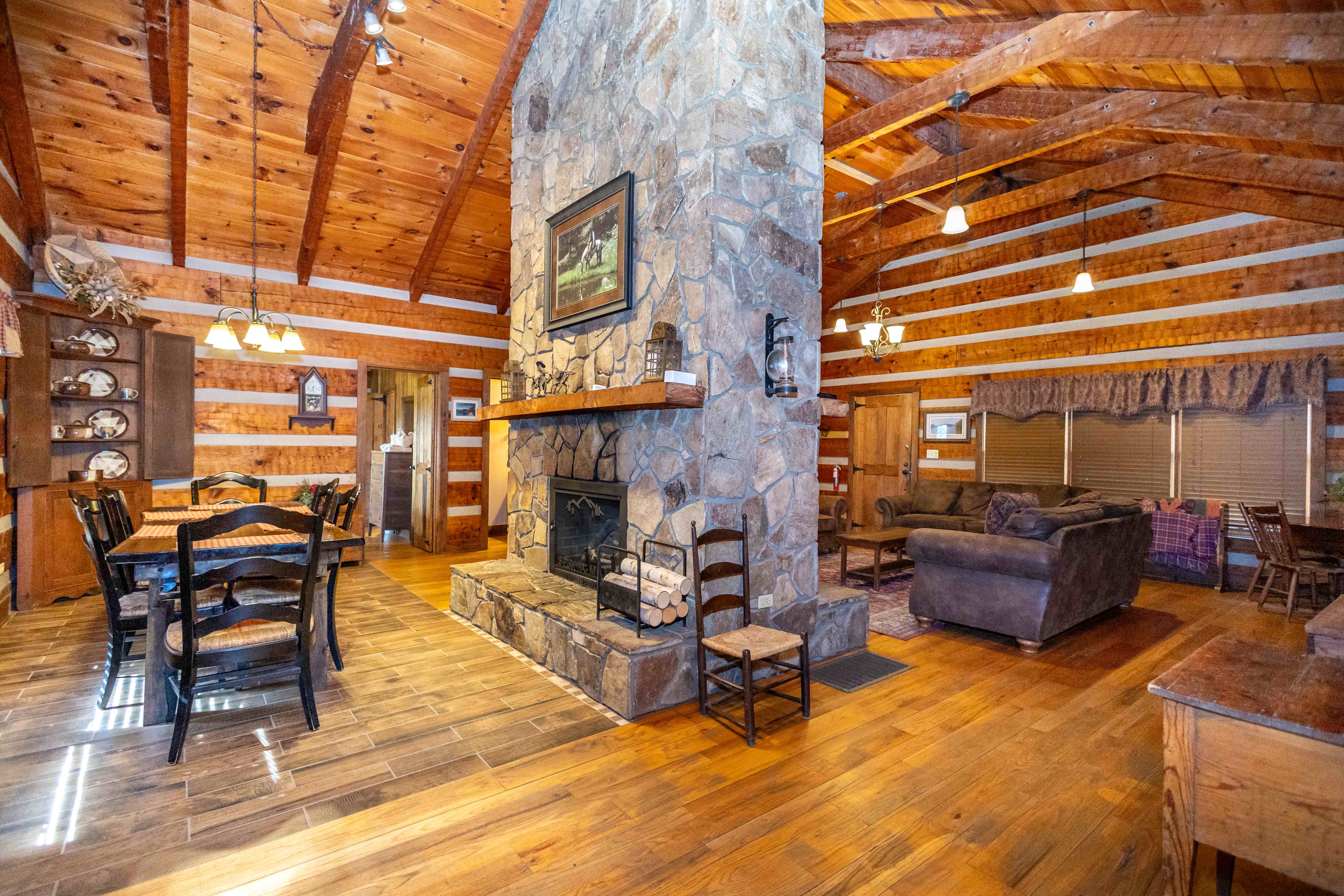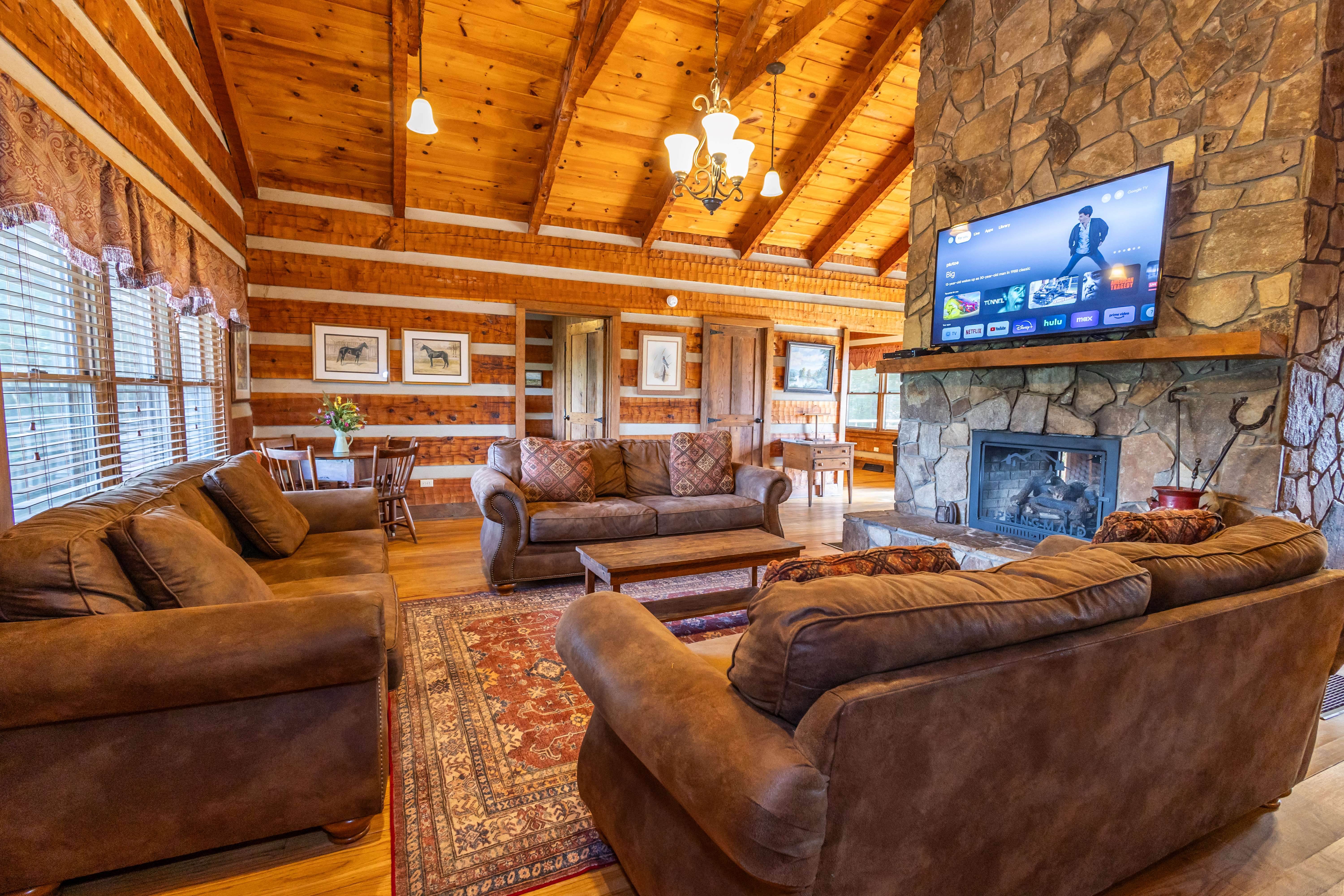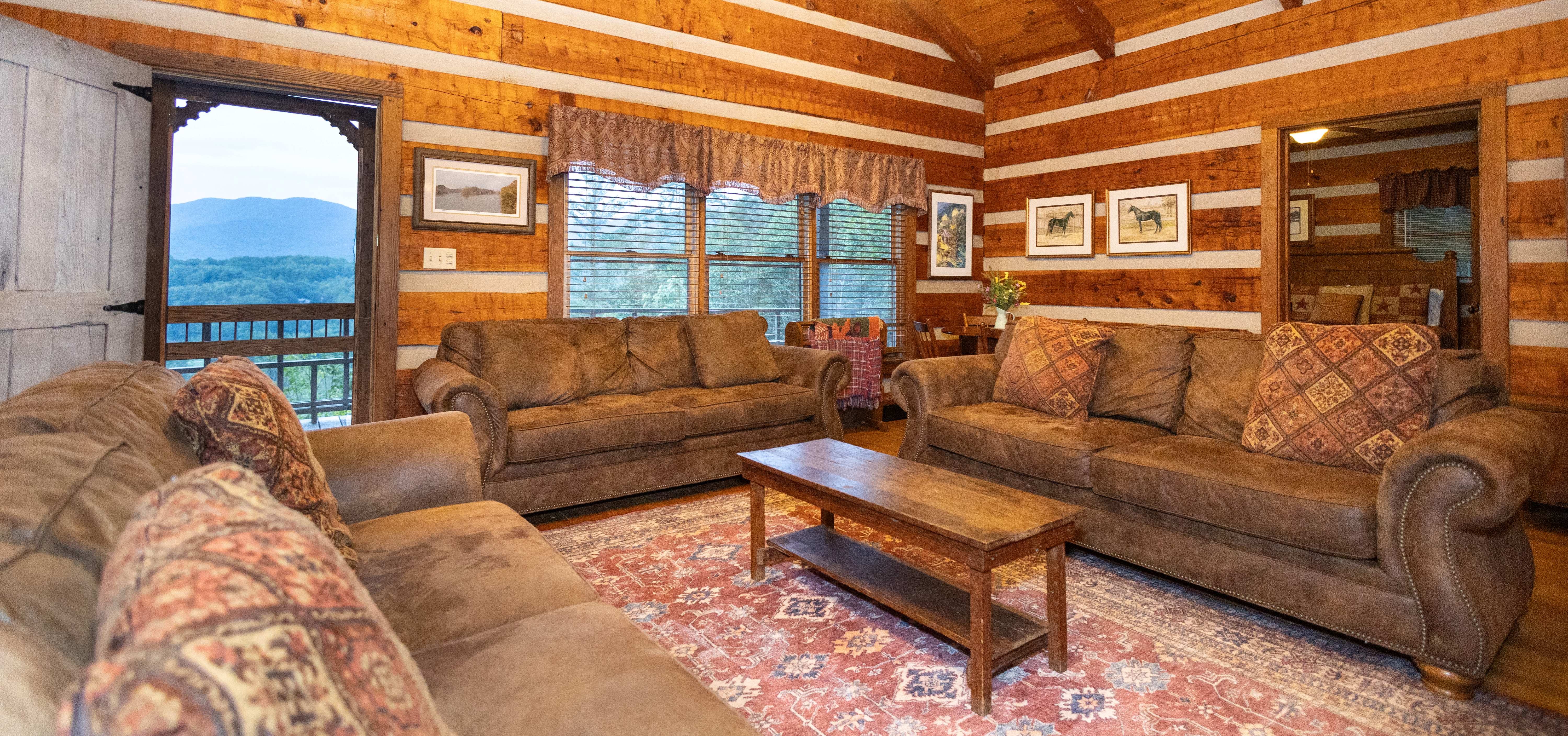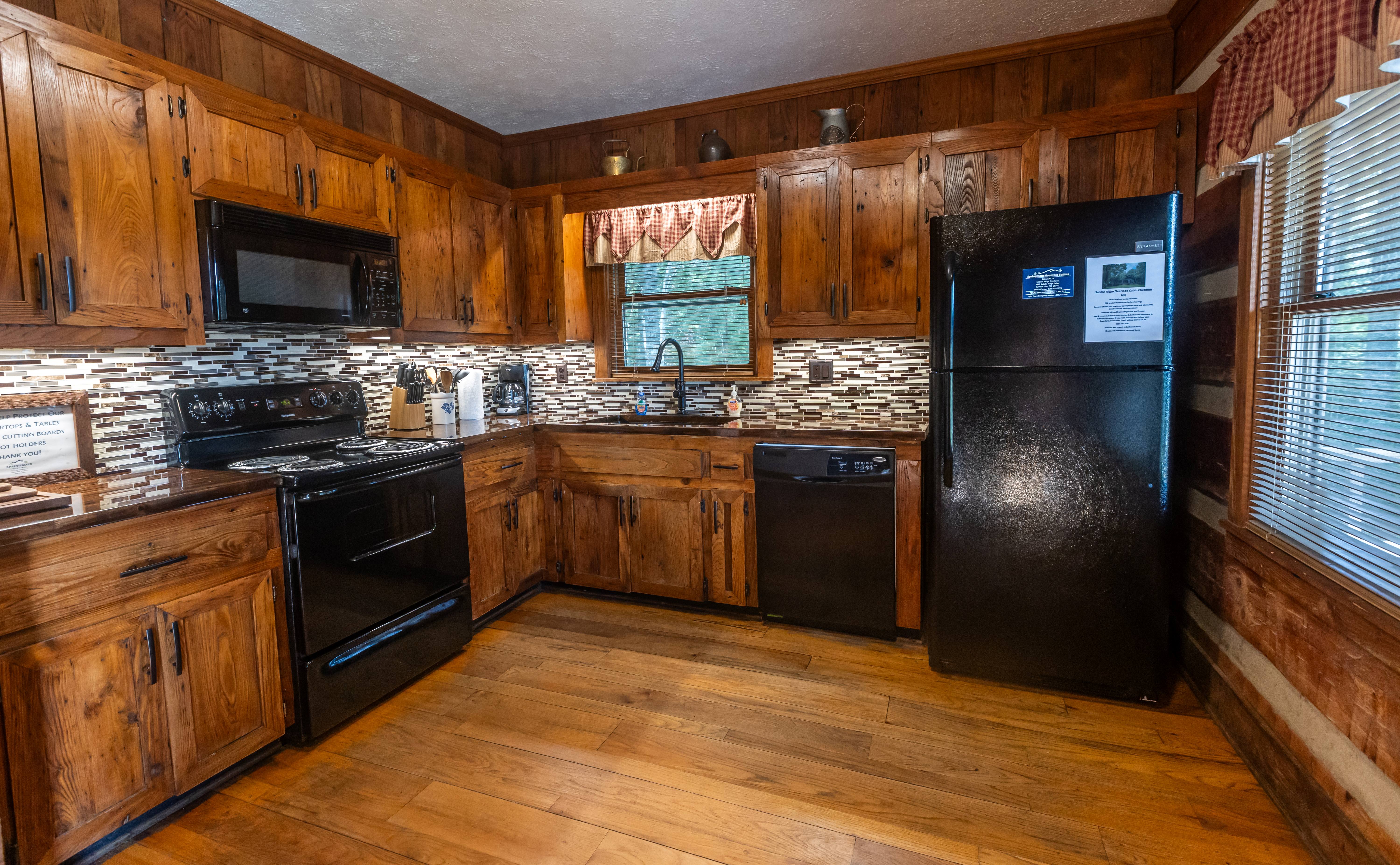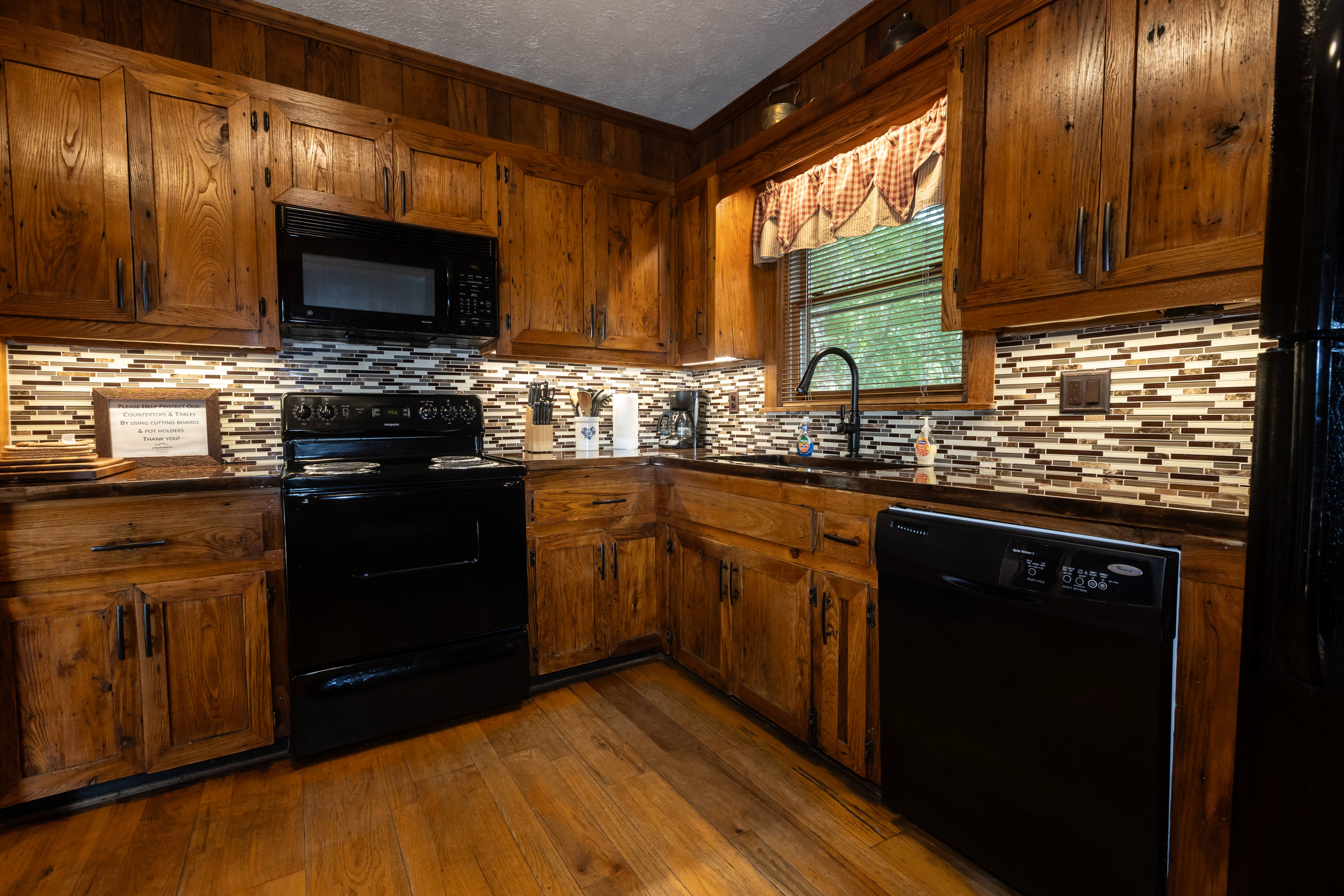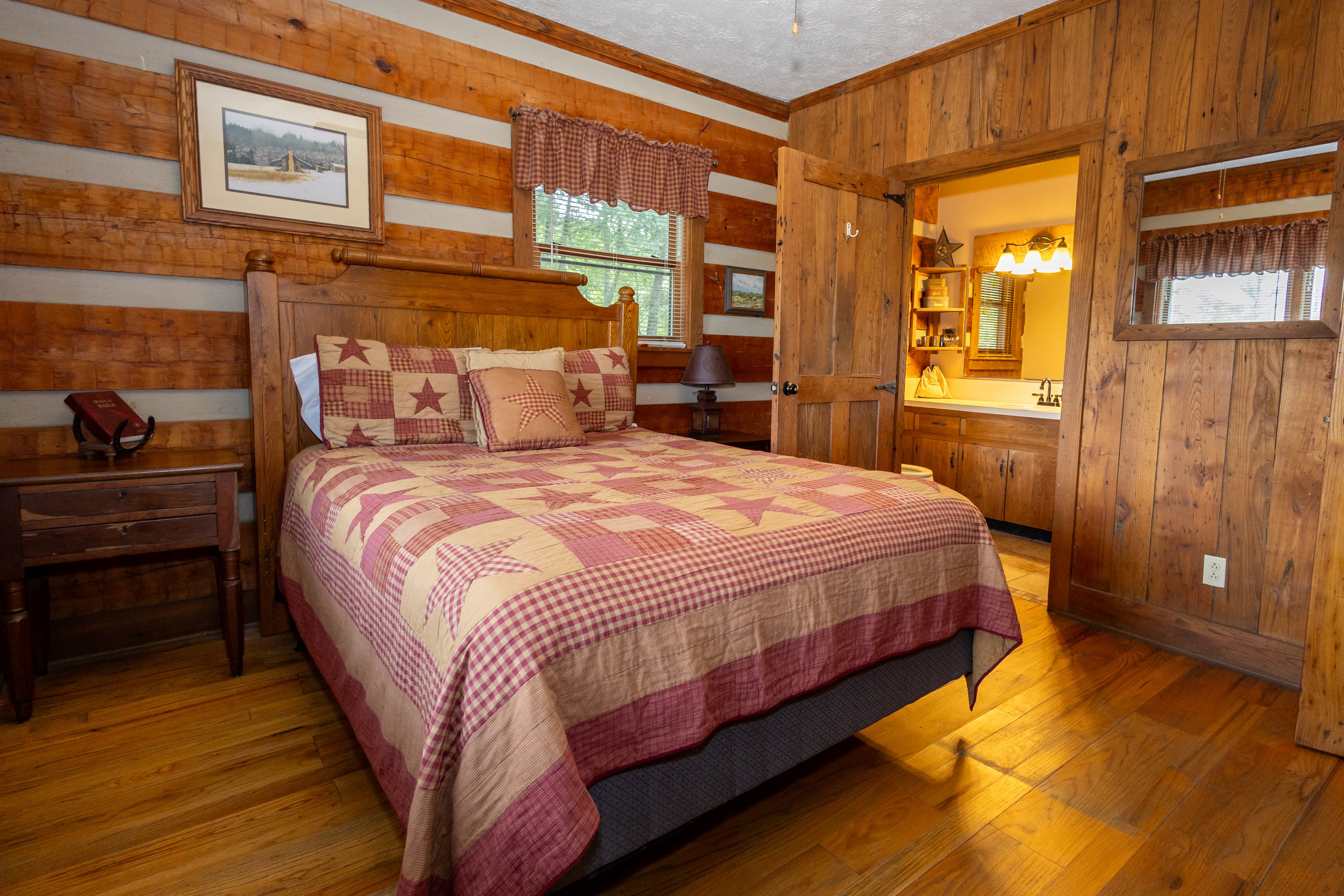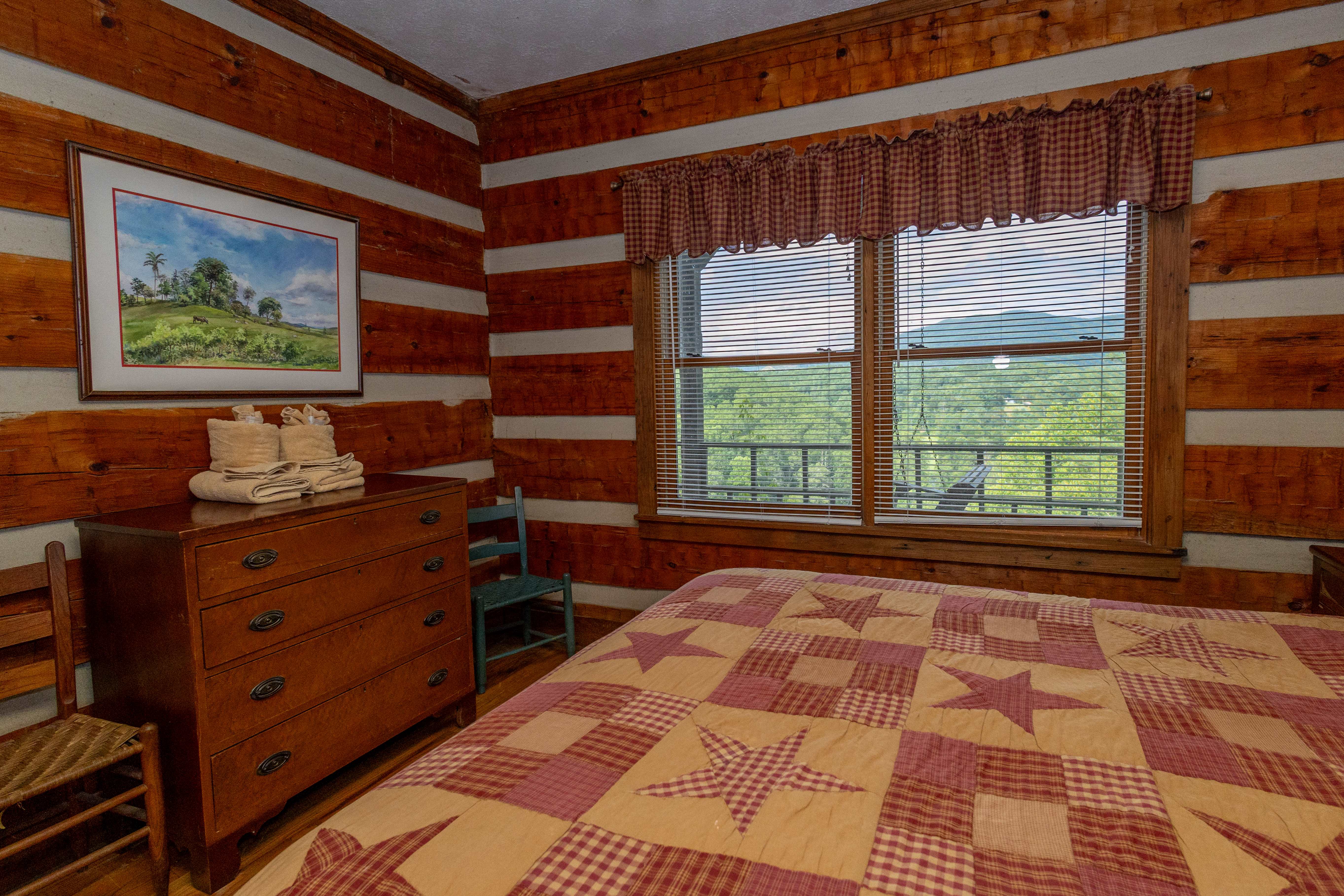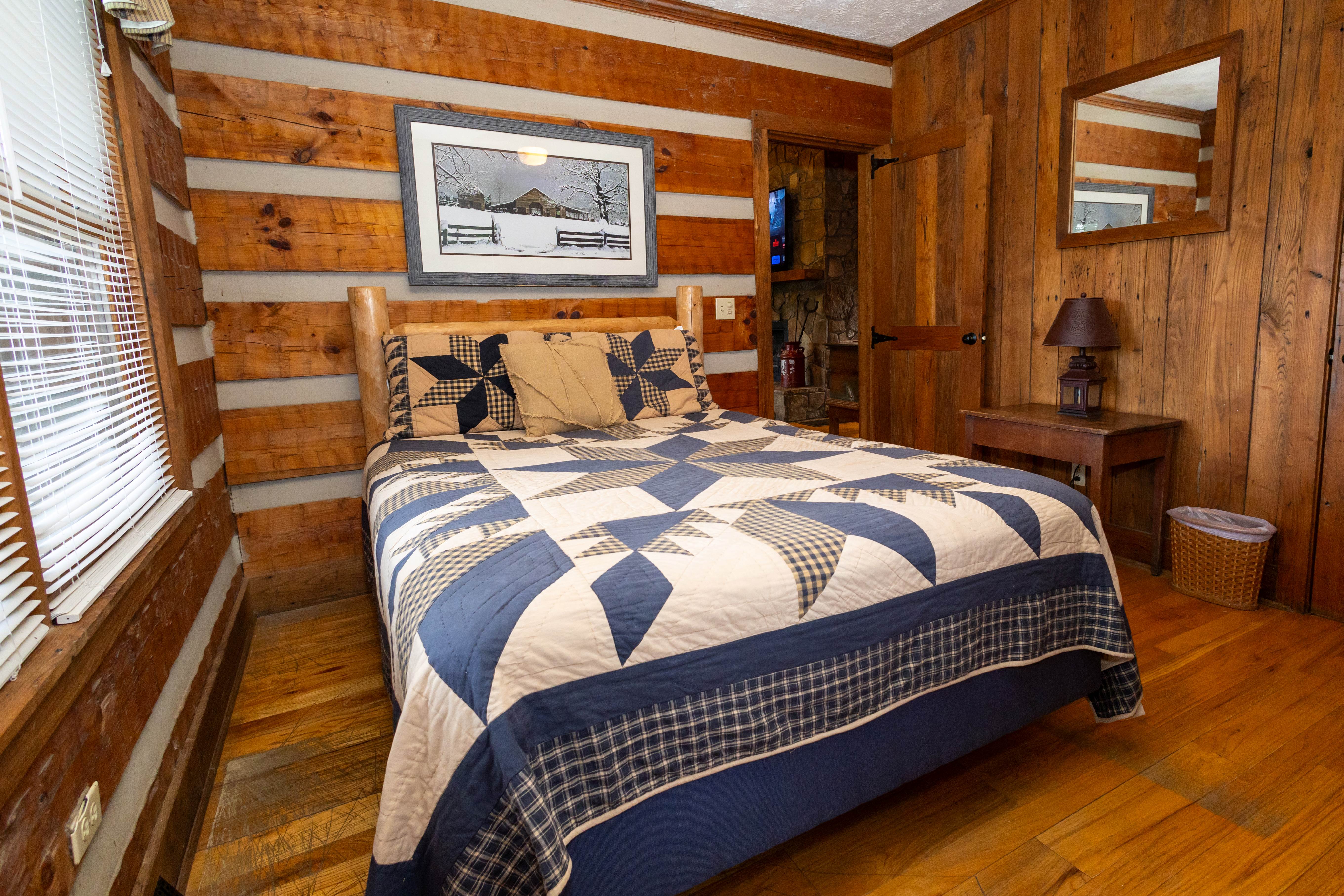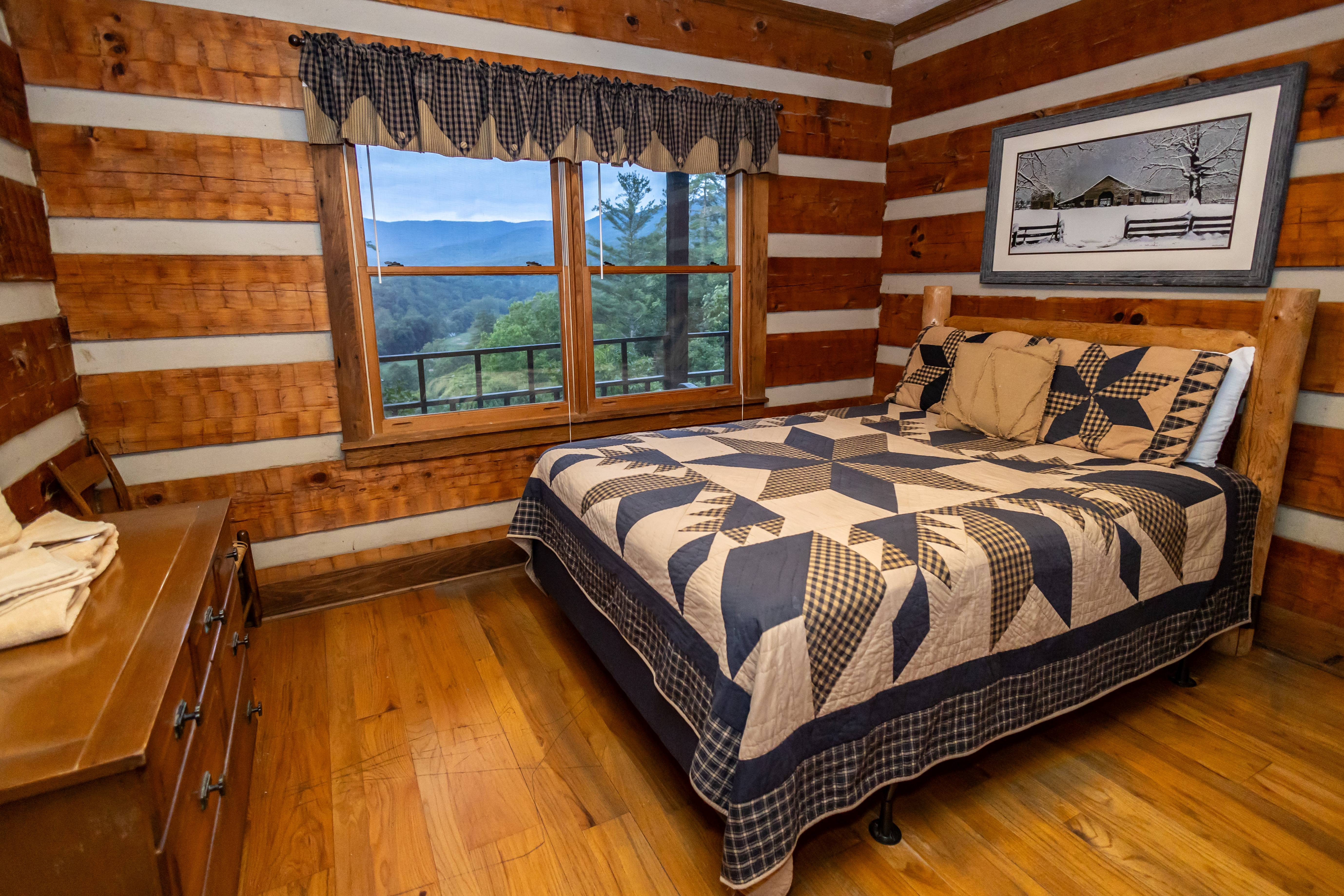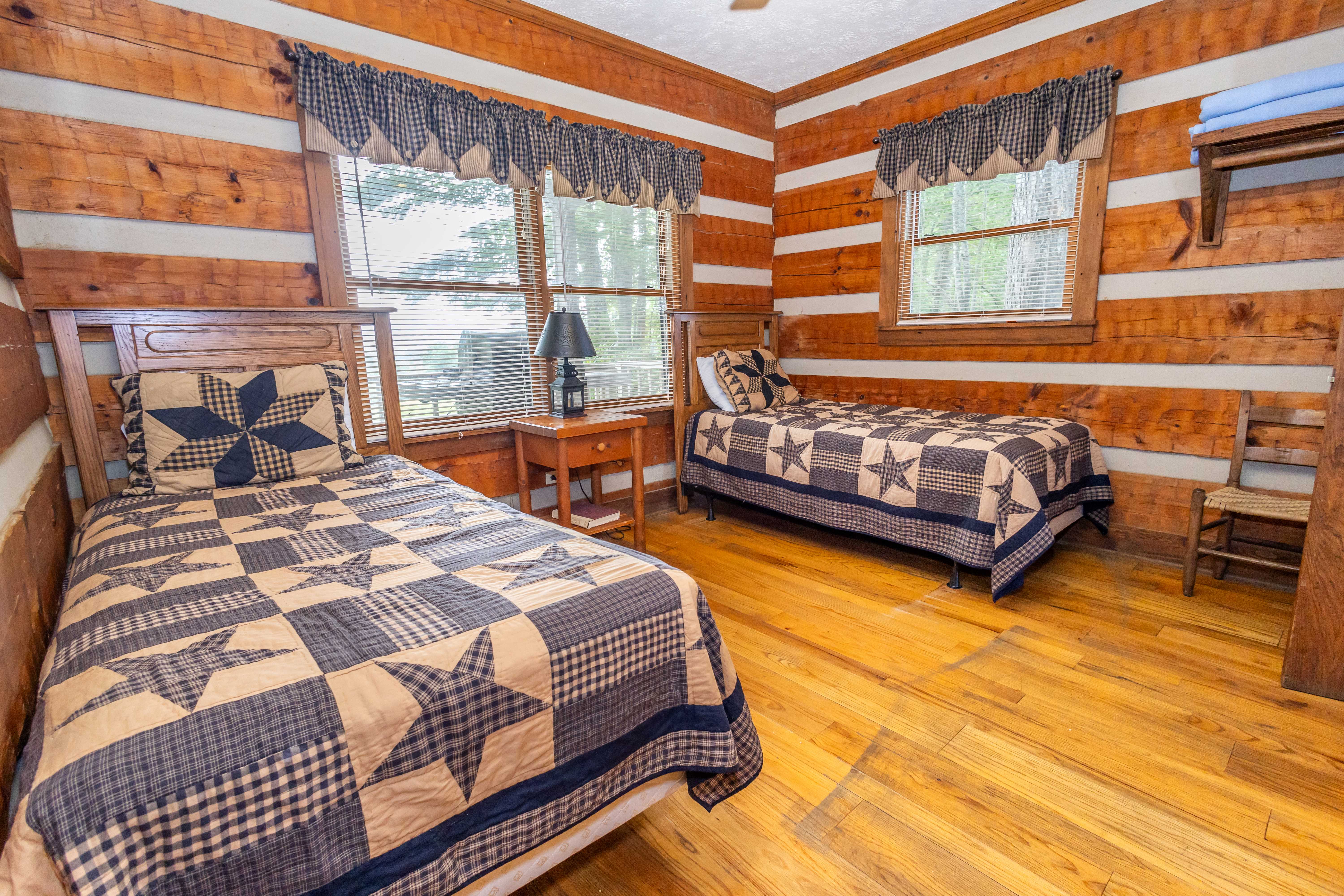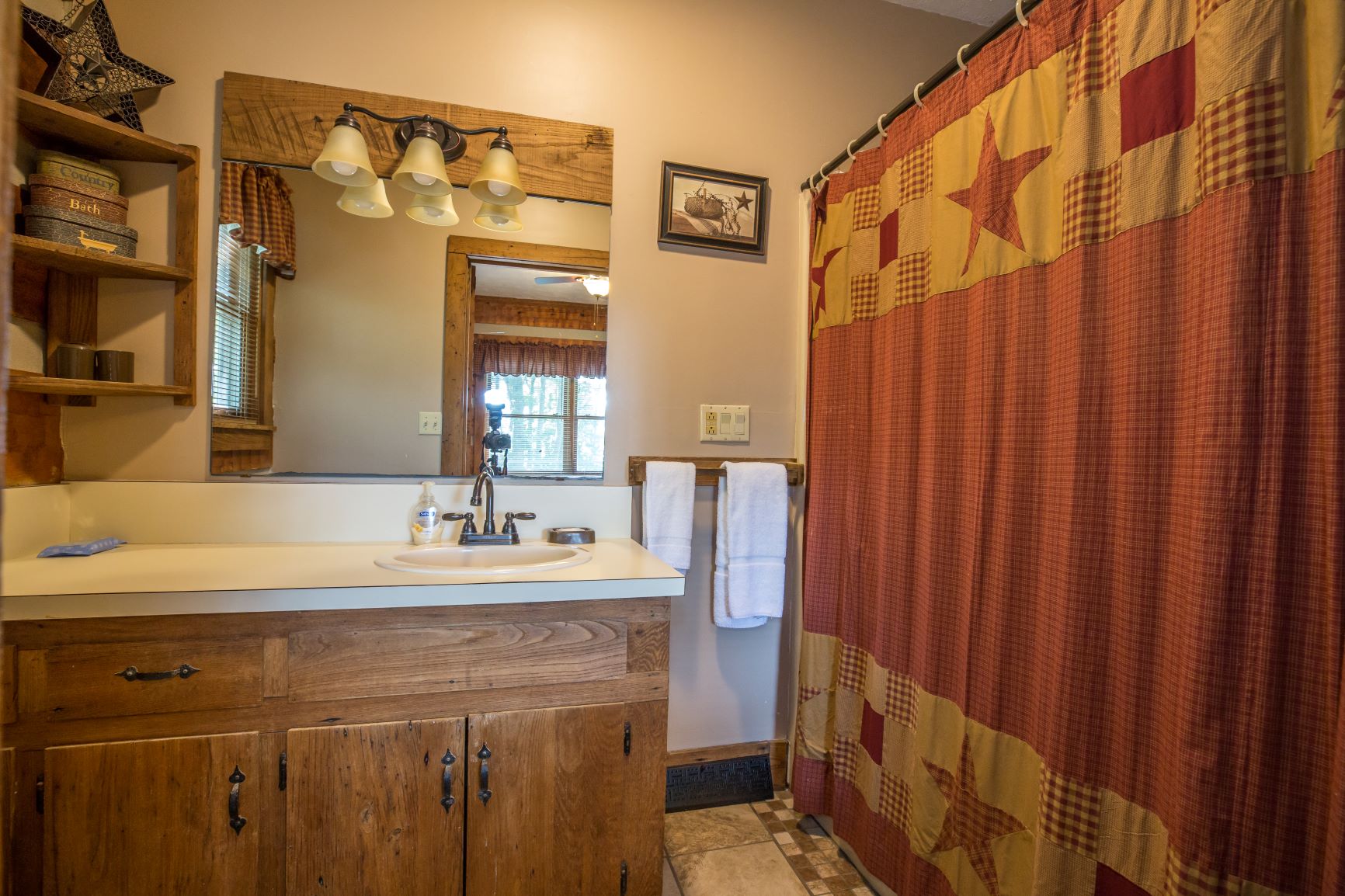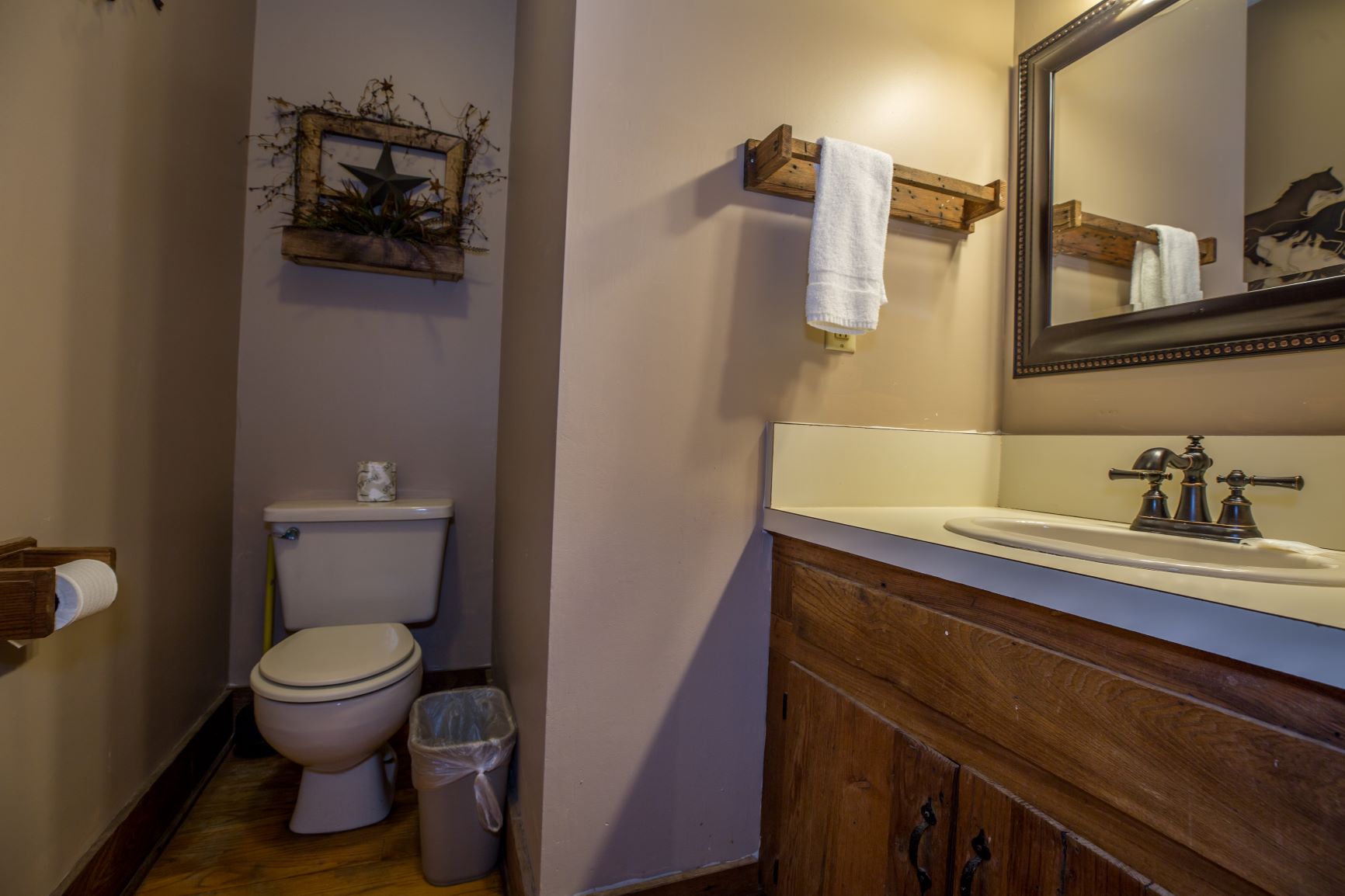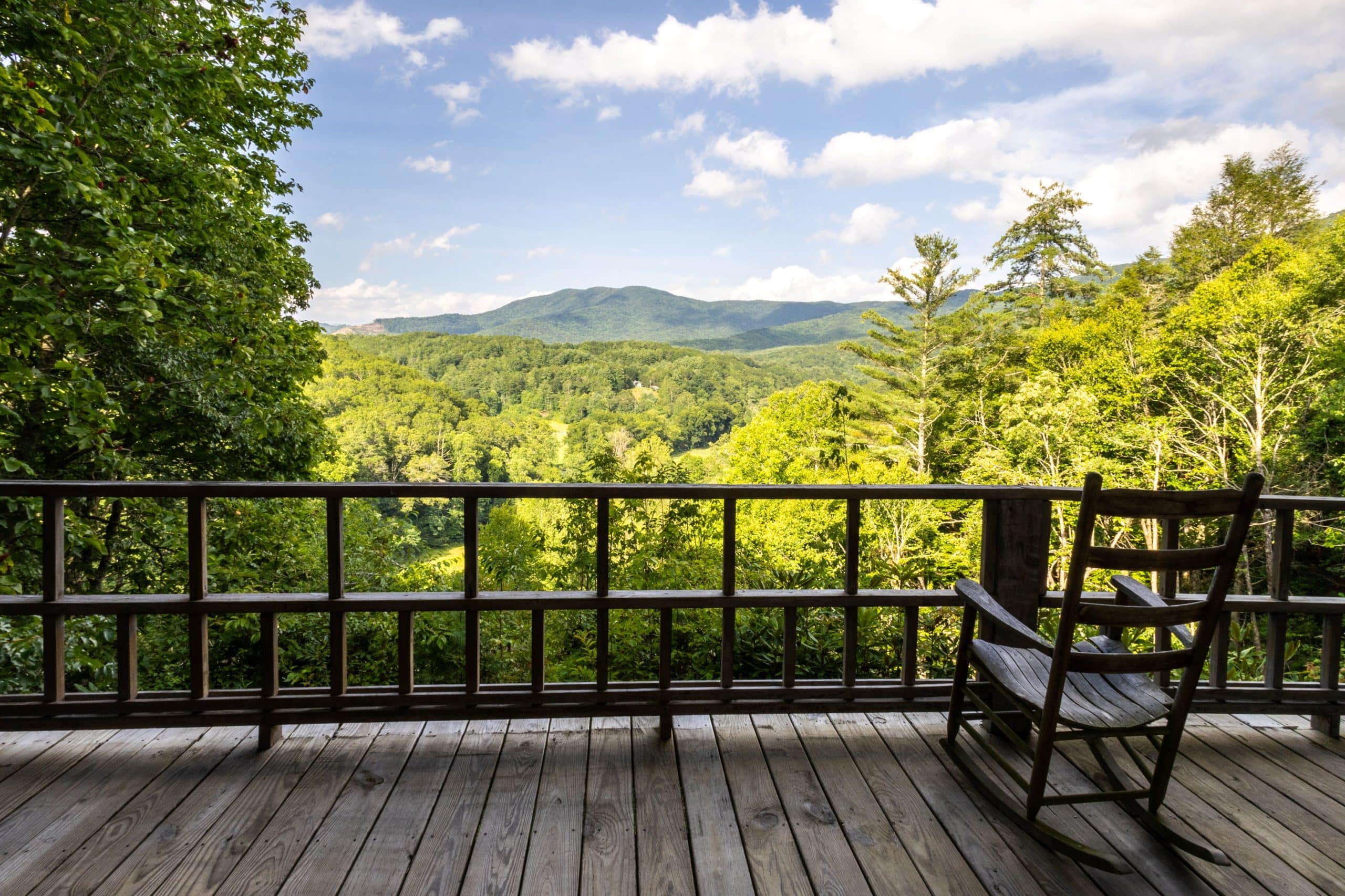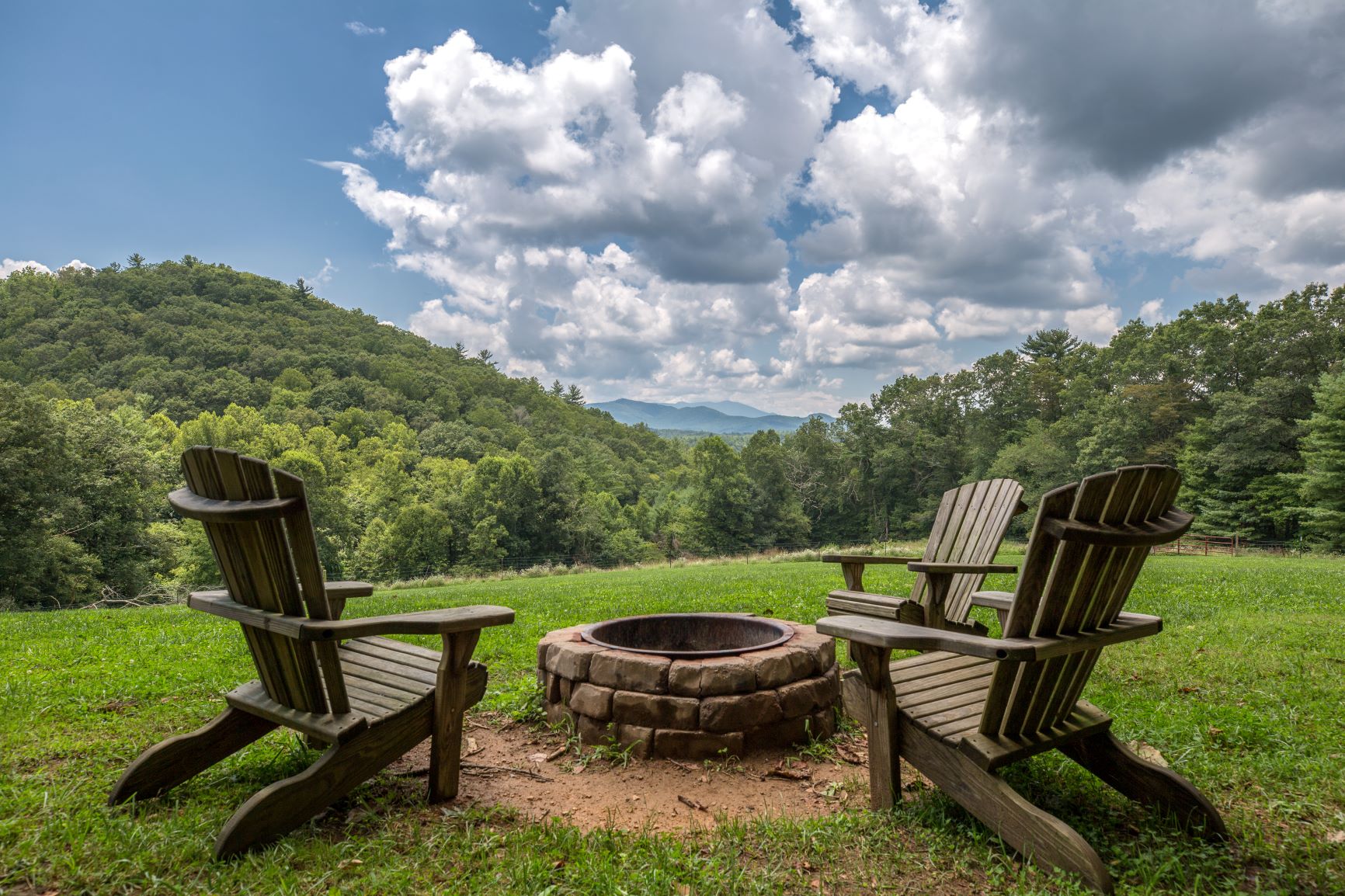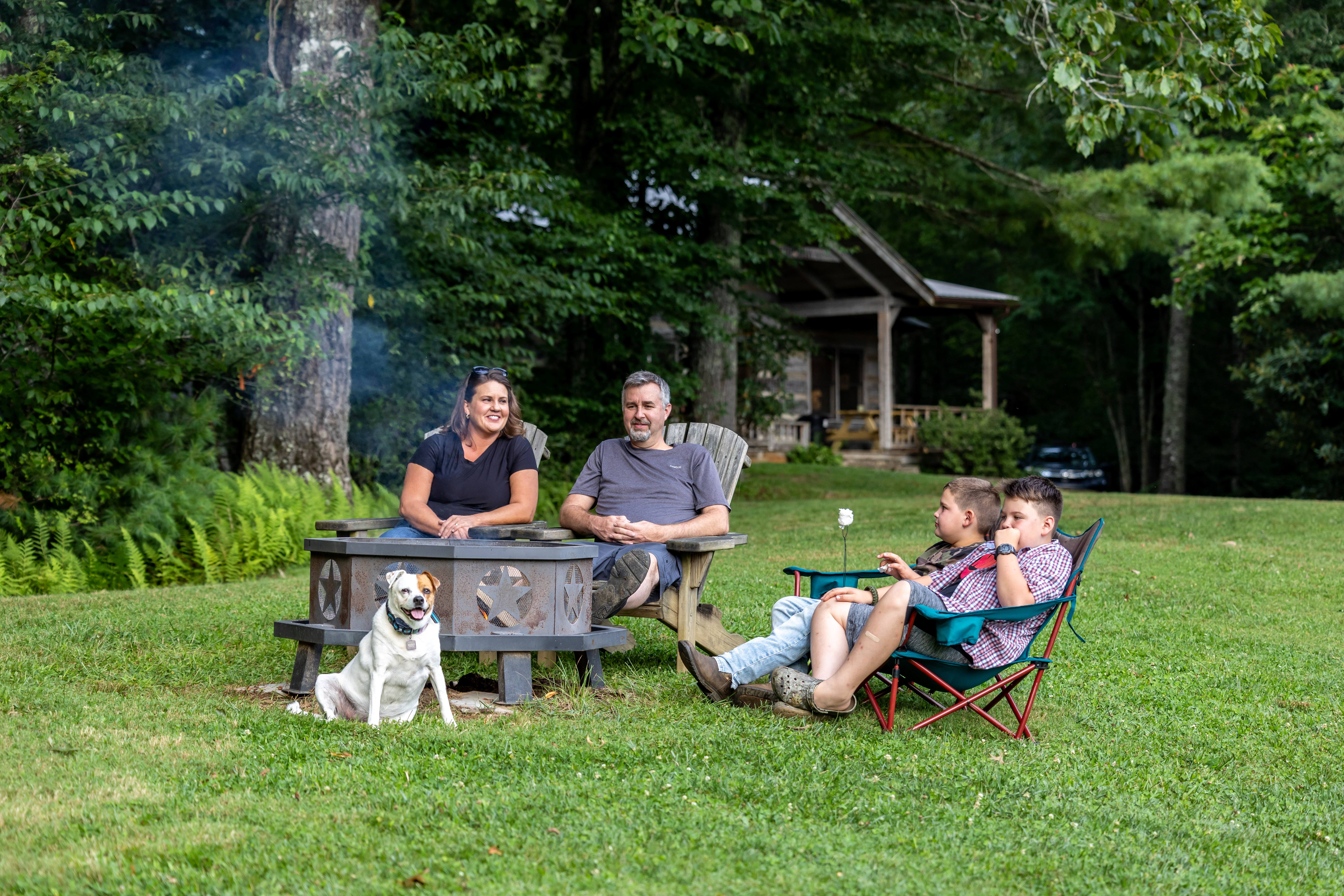 The Saddle Ridge Overlook cabin is a beautiful retreat at the top of Springmaid Mountain with spectacular views of the North Toe River, Mount Mitchell and Humpback Mountain. The best views of the property can be had from either side of the cabin.
Saddle Ridge has two queen and two twin beds, three bedrooms, great room, fireplace, kitchen, dishwasher, washer/dryer, 2.5 baths, front and back porches with swings and rockers and a separate gazebo. Brand new ceramic tiling in the bathroom, new furniture in the dining area and living room. Ideal for those who want to appreciate nature's beauty and relax in comfort.
*No pets allowed.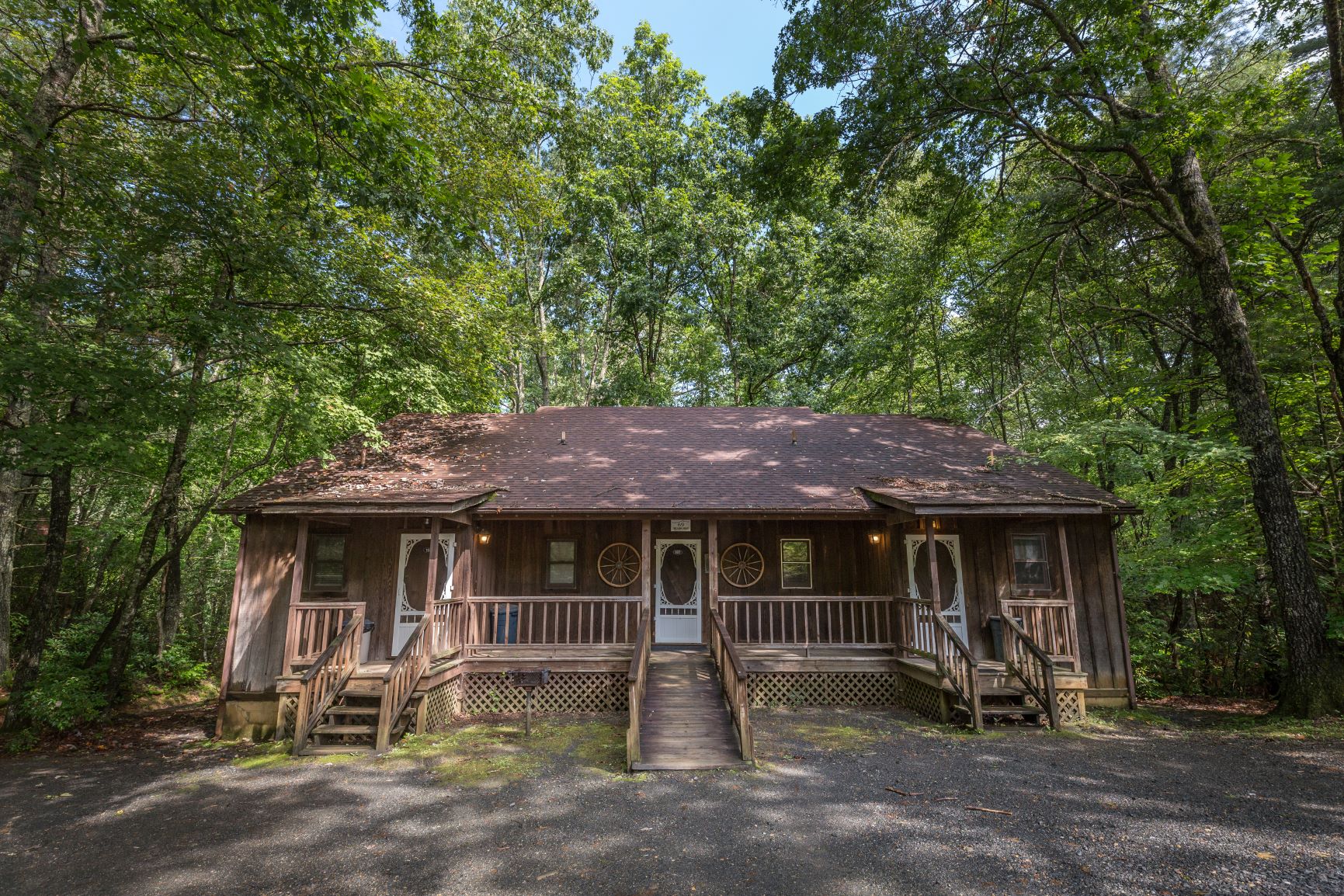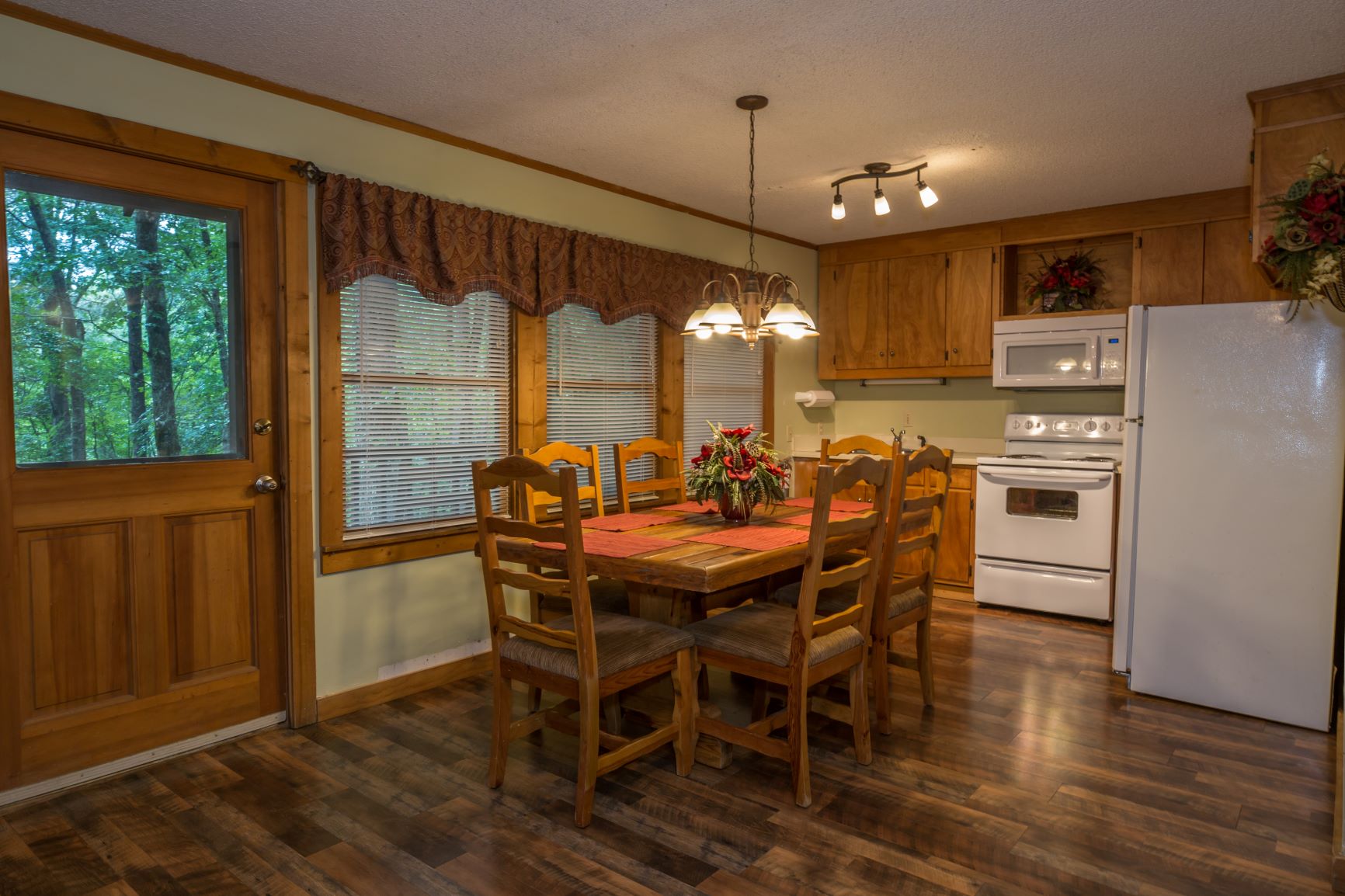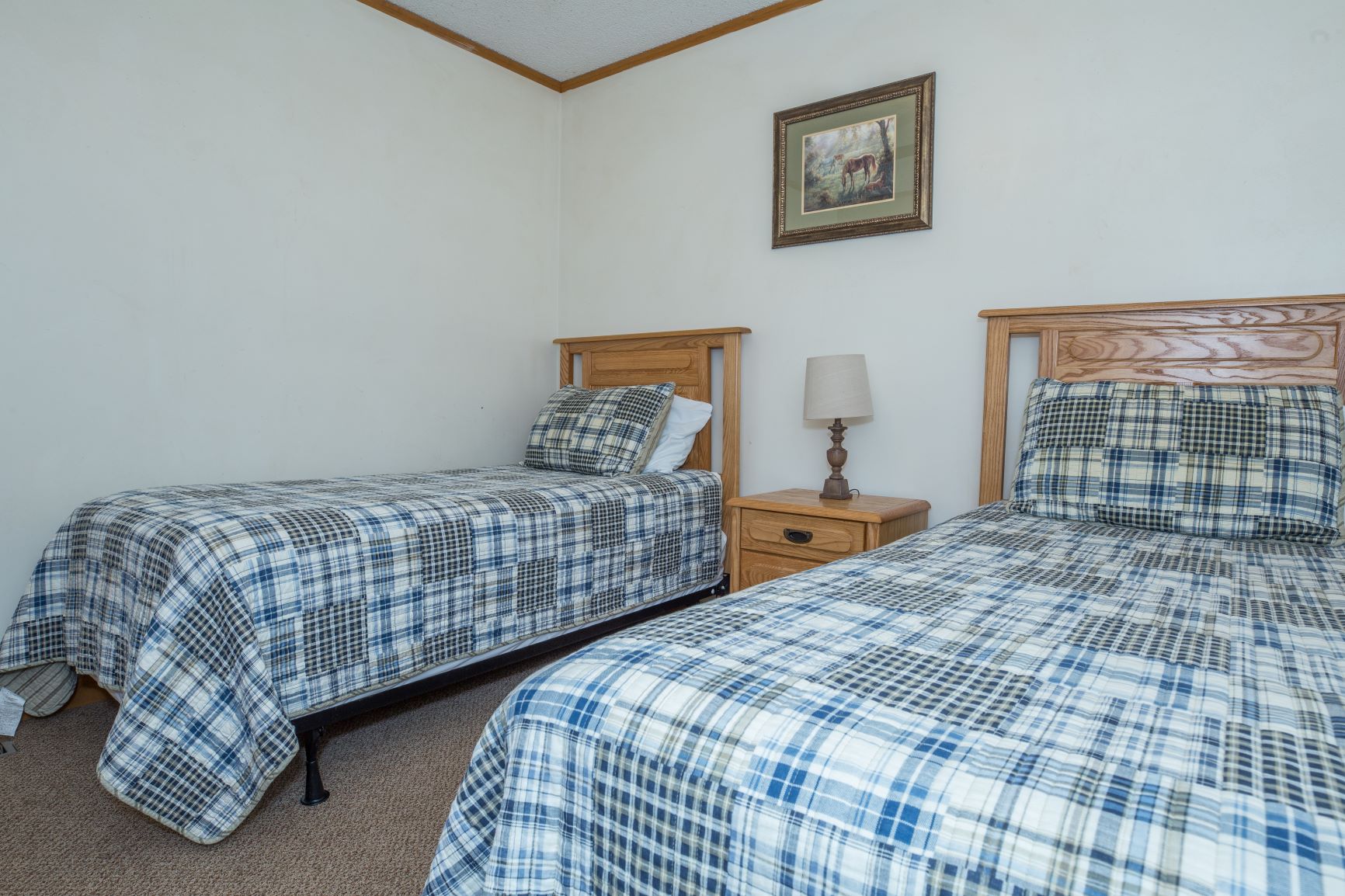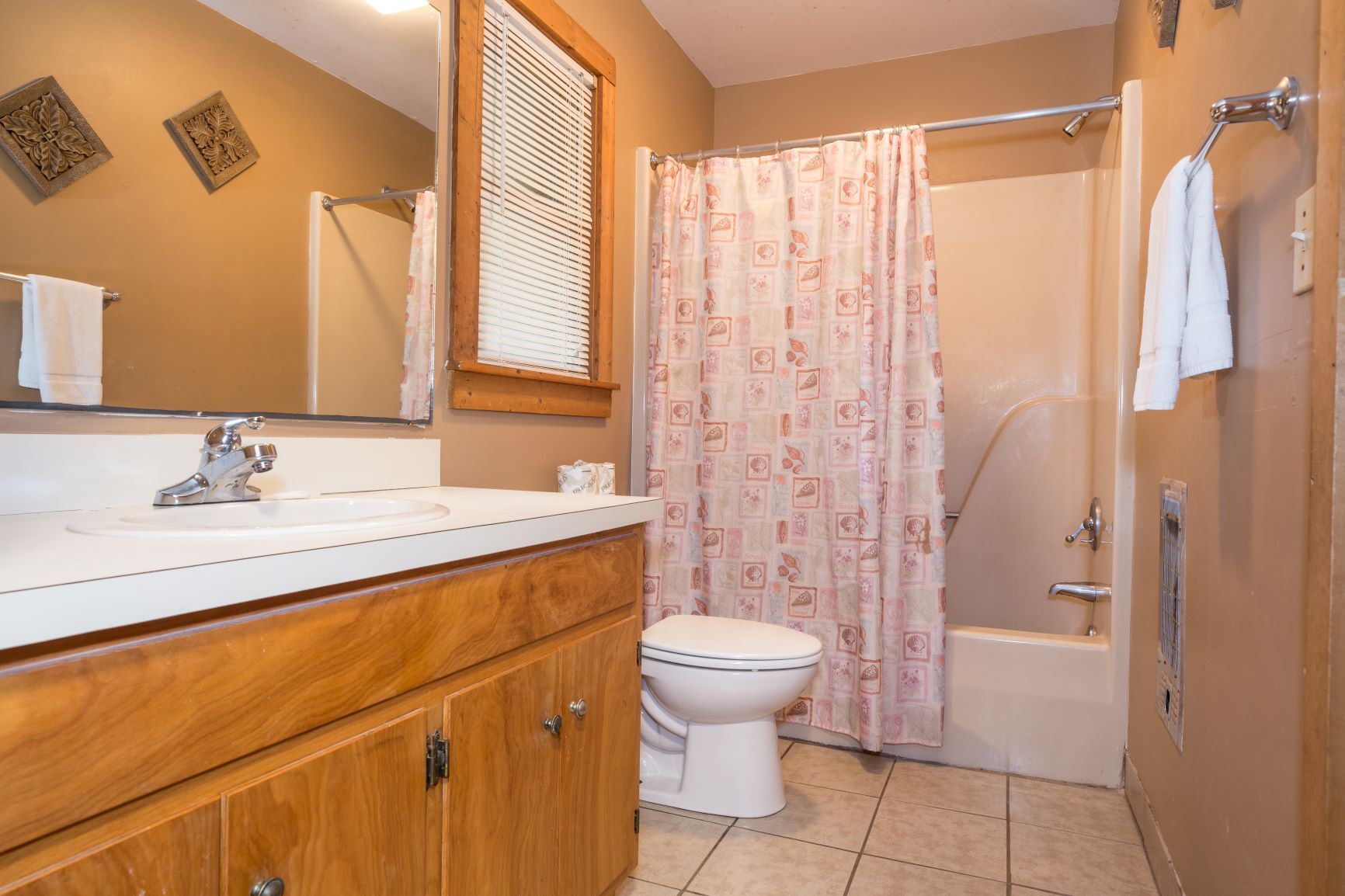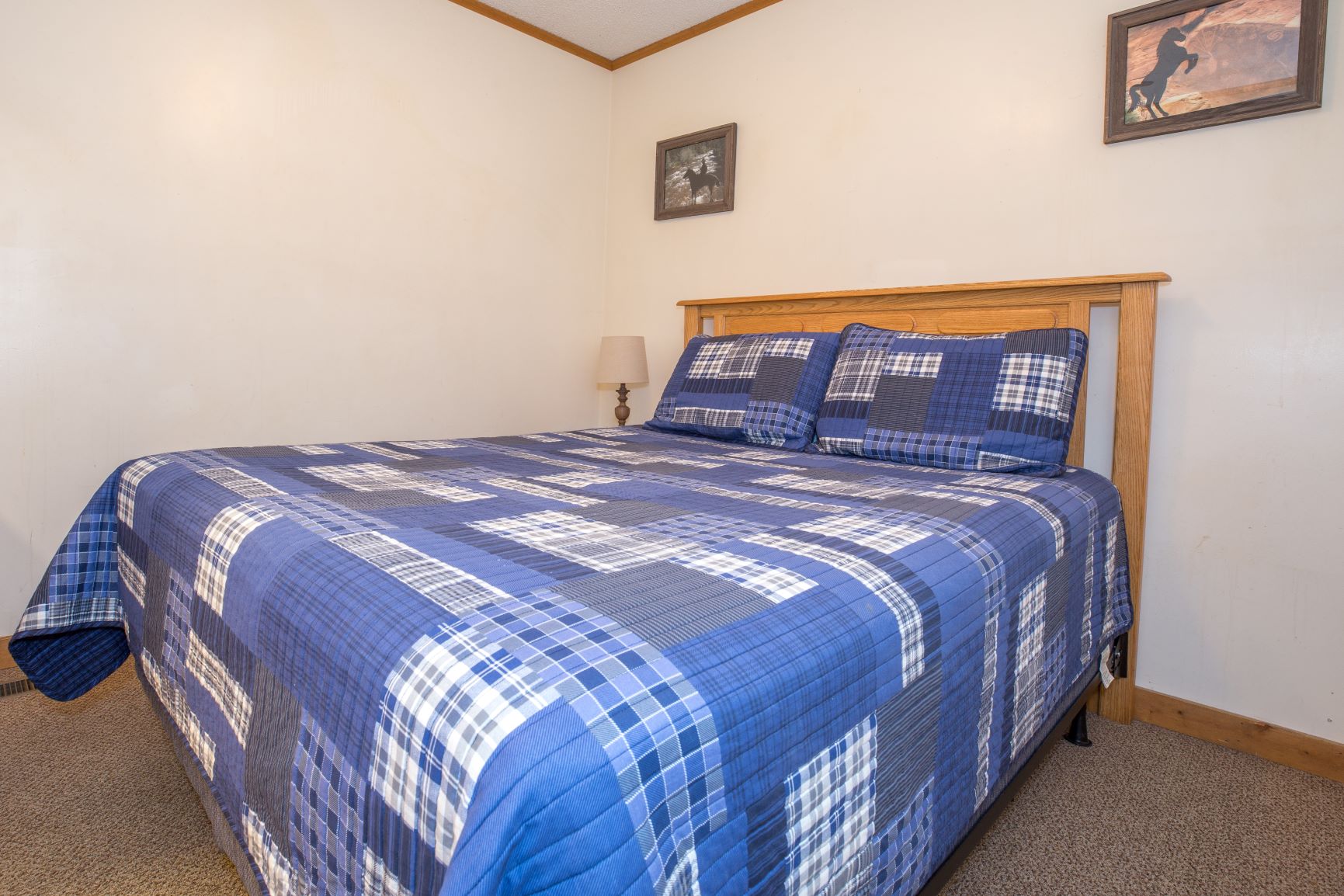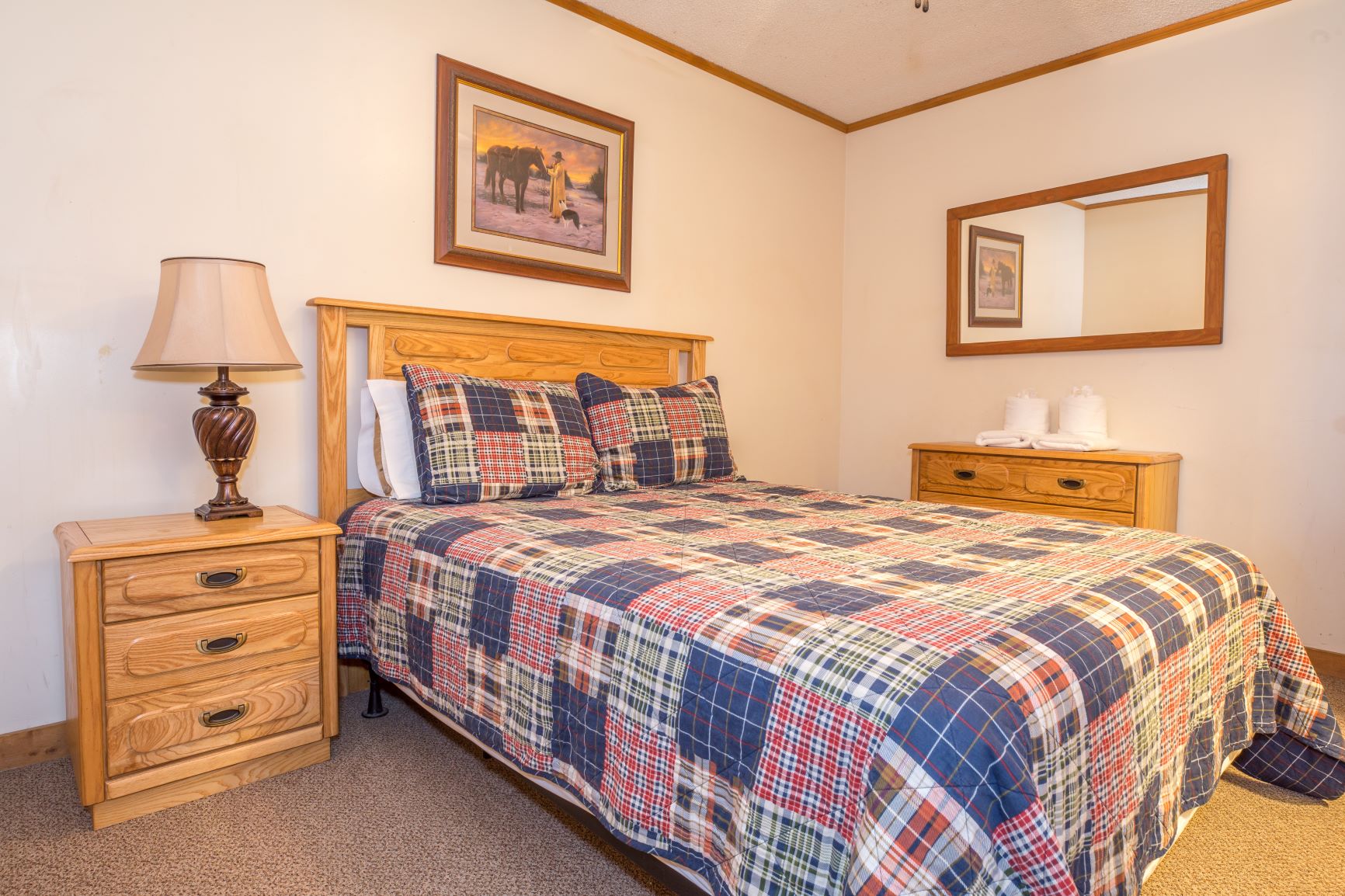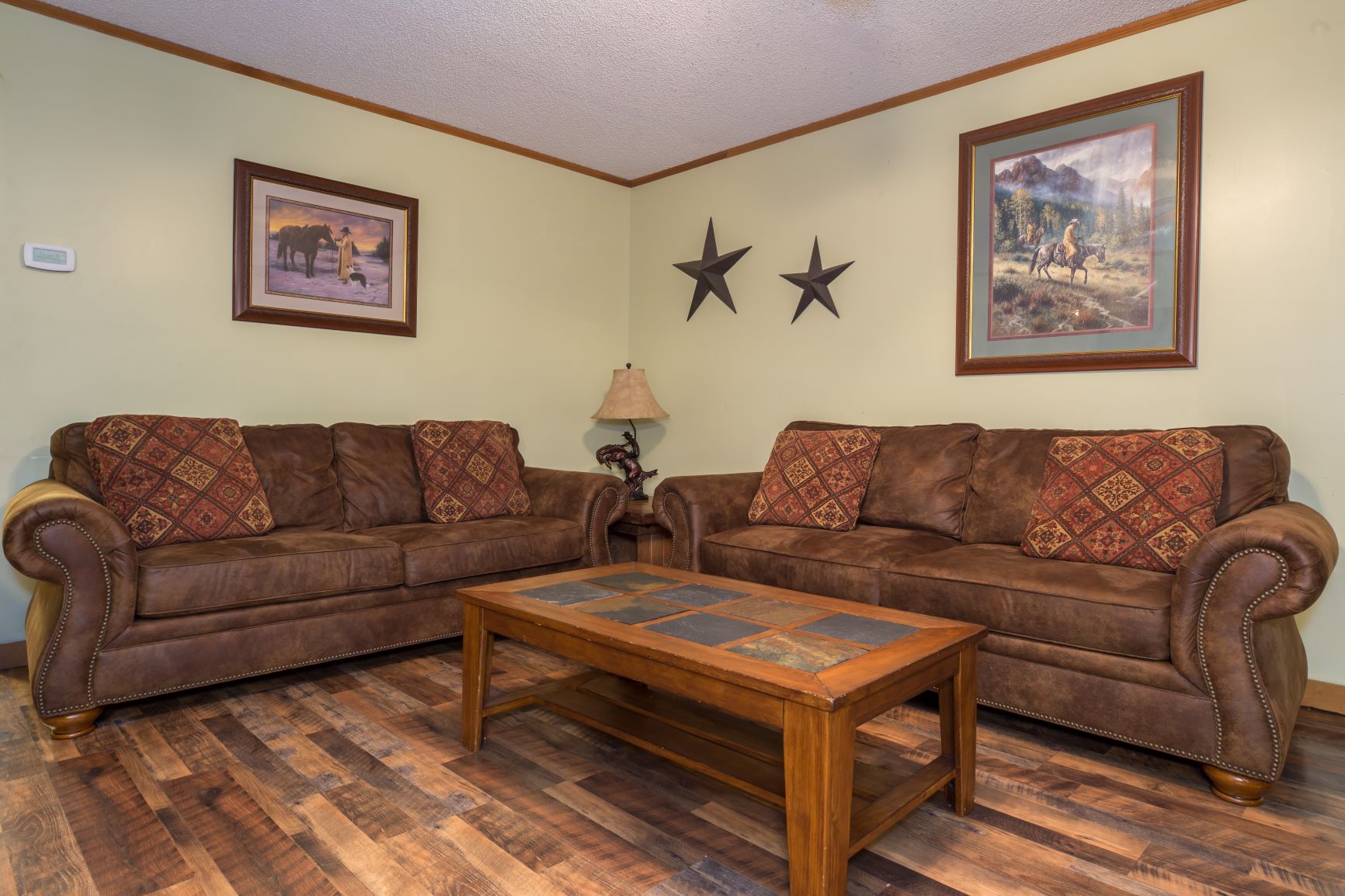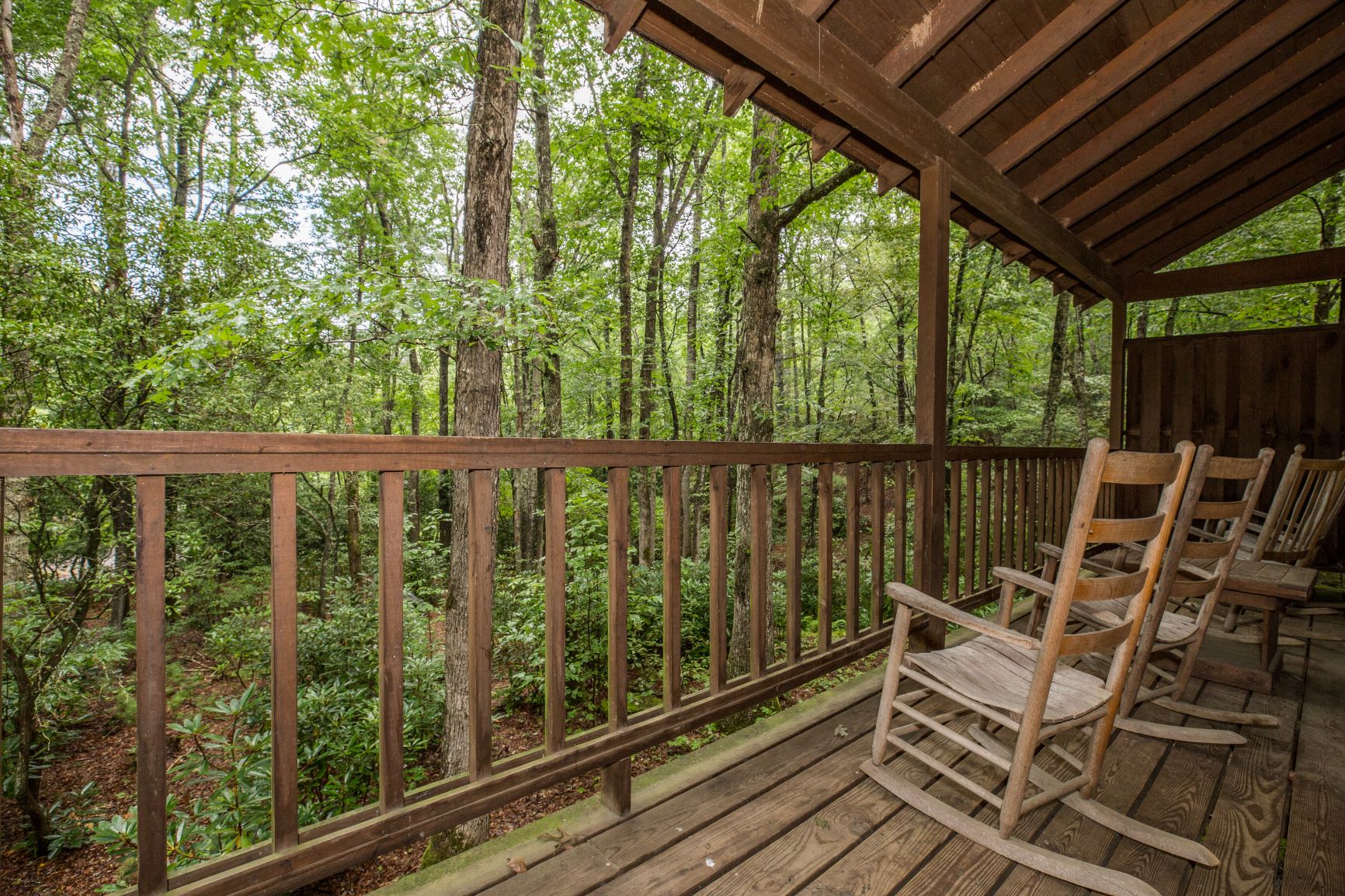 The Trillium Suite is adjacent to the Trillium Efficiency cabins and is convenient to trout ponds and hiking trails. Horse stables are only a five-minute walk from the Trillium complex. The suite has two queen beds, two twin beds, a living room, gas logs, kitchen, two baths and balcony. Recent Renovations include new living room furniture, flooring and gas logs in Cabin 107. All cabins have air conditioning.
*WiFi available in this cabin. No pets allowed.