With more than 10 miles of trails, Springmaid Mountain offers waterfalls, river access and Blue Ridge views.
Download a trail map, or ask for a copy in the office.
Waterfall Trail
Add some whimsy to your stay by hiking to two on-property waterfalls. This out-and-back trail is 0.6 miles long (1.2 roundtrip). The trail begins at an on-property fishing pond, and the first half-mile is wide and mostly flat. Approximately half-a-mile into the trail, hikers reach the first waterfall. Continue along the narrowing trail to reach the second waterfall.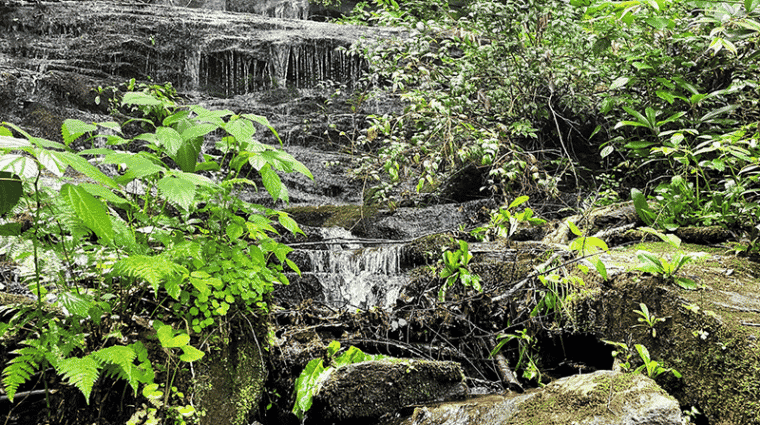 Anne's Walk 
This 0.2-mile out-and-back trail packs loads of fun into a short distance. Begin at the Swinging Bridge, a towering landmark, before heading toward the barn along the river. This flat, family-friendly trail offers plenty of spots to stop and skip rocks or fish. A horse or two might come say hello to passing hikers as they near the barn.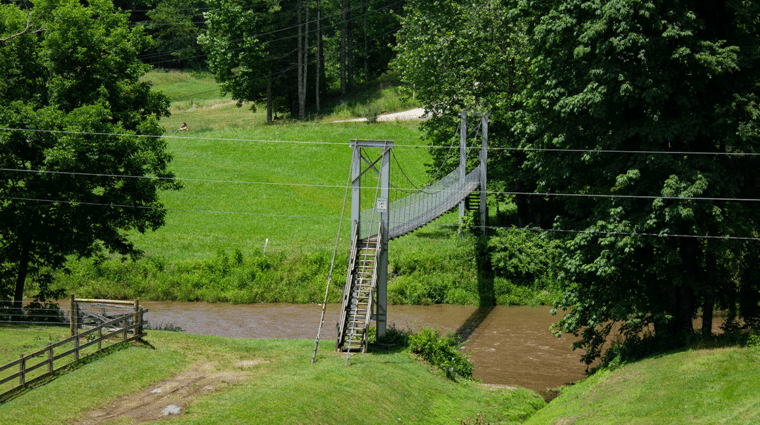 Hemlock Hill/Antelope Leap/Overlook/Foxhole trails
Combining these four connecting trails allows for an enjoyable, continuous hike. Hemlock Hill Trail begins on Saddle Ridge Drive, not too far from the main office. Hike the elevation, and continue on to Antelope Leap. After half a mile, turn left to venture up Overlook Trail. Overlook earned its name from the scenic mountain view in the field portion of the trail. After approximately one mile, continue onto Foxhole Trail, which is adorned with rhododendron and mountain laurel. The flat area at the top offers a pleasant spot to stop for a snack or picnic.
Individual mileage is approximately 0.47 miles for Hemlock Hill with Antelope Leap, 1 mile for Overlook, and 0.3 miles for Foxhole.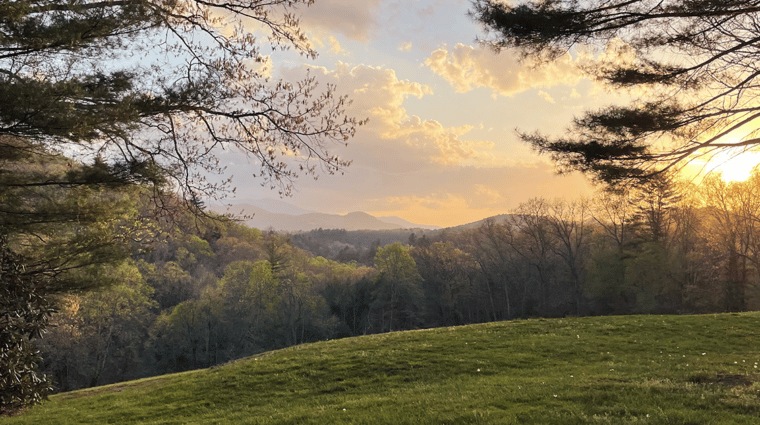 For additional information and trails, please inquire in the office. Friendly staff can point you in the right direction. Hikers, please remember to yield to horse traffic and leave no trace by removing all trash and pet waste, not disturbing wildlife and not altering landscape.
For nearby off-property hikes, see our Area Attractions page.