Juke Joints, Jazz Clubs and Juice: A Celebration of Toni Tipton-Martin!
December 9
7:00 pm -
10:00 pm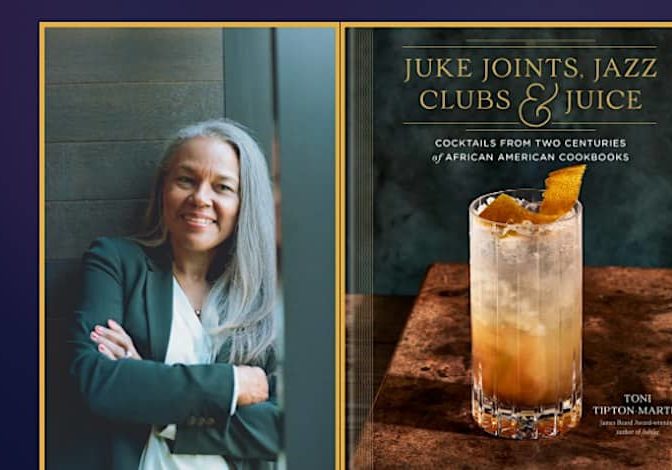 We're having a party with live jazz, lovely food, incredible cocktails, and Toni Tipton-Martin, three time James Beard Award winning author and recipient of the Julia Child Foundation Award. Toni is coming to town to celebrate her latest combination food history and fine cookbook, Juke Joints, Jazz Clubs, and Juice. Join us at Carriage House Sundries to put on the Ritz for this remarkable new book and esteemed author. Slinky beads, Gatsby arm garters and other 1920s apparel optional, but sure fun!
Ticket price includes a gorgeous hardback copy of Toni's brand new book, a cup of festive punch, and a buffet supper from Ms. Tipton-Martin's previous cookbook, Jubilee, all to the tune of the swinging stylings of the Jumpin' Js. A cash bar featuring craft cocktails from Toni's book will be available.