Robbie Potter Horsemanship Clinic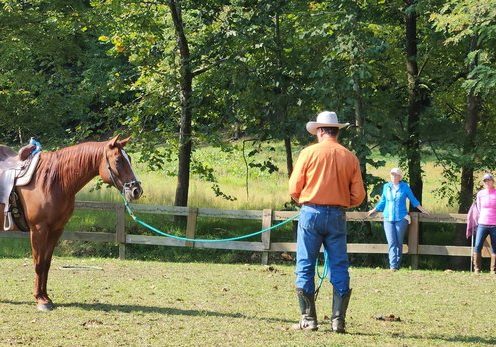 Check out this Robbie Potter Horsemanship Clinic happening here at Springmaid Mountain!
Clinic Type: Springmaid À La Carte: Ranch Roping
Day 1 – Lariat Management Without Your Horse
Participants will learn to throw a rope from the ground and/or saddle but not on a horse. If you have a rope please bring it. 45' ropes are preferred. There will be ropes available to borrow.
Day 2 – Lariat Management From Horseback and Live Ranch Roping
Participants will practice roping from the back of their horse and progress to live ranch roping.
Event Contact: Lee Hardin | Call/Text: 828-773-6075 | Email: RPH.LeeHardin@gmail.com
NOTE: All cabin reservations must be made with Springmaid Mountain. Please call 828-765-2353 and ask to speak to Katie Carter to make reservations.